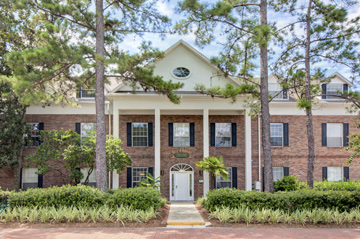 After new students excitedly send their enrollment deposits for their respective colleges, they will soon receive a plethora of information containing tips for where to eat, study, and most importantly, where to live. College dorms are one of the most talked-about facets of college life, and will contain some of the best memories a person will have from college. Deciding which dorm to live in can be a scary transition for students, so your job is to help show students what their future lifestyle can be. In Gainesville, there are on-campus University of Florida dorms but Trimark Properties offers two off-campus luxury residence halls near UF – Windsor Hall and Ivy House.
Community Focus – Many of these students are complete strangers coming from all over the state of Florida, and even from out of state as well. These incoming freshmen are all going through the same transition from high school to college and are seeking a lot of interaction. Therefore, there should be a strong social atmosphere in your dorm, since students want to meet each other. One huge amenity of Ivy House Luxury Residence Hall, one of our most popular dorms, is its extremely close proximity to Sorority Row. Since Ivy House is female only, they often go through formal recruitment in the fall. Being walking distance to meals and other sorority events means girls feel involved in the Gainesville community. We also include a casual gathering space on the first floor for residents to hang out and get to know one another, another great way to create a fun atmosphere. There is a television in the room, making movie nights a popular option for residents. A sense of community is the most important feature that incoming freshman will look for in a dorm, so make sure to emphasize the assets which create that atmosphere.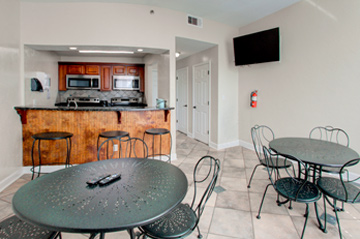 Emphasize Your Unique Features – In Gainesville, the University of Florida offers many on-campus dorms for students to live. However, many of these dorms were built in the early- to mid-1900s, meaning a few still don't have modern features like an elevator, air conditioning, or private showers. Air conditioning is a must-have in hot Florida, so many students love our newer dorms which are cooled to perfection. The availability of amenities like air conditioning varies from dorm to dorm since campus has expanded and remodeled since its conception. Providing these students a comparison chart of our amenities compared with traditional on-campus housing helps them narrow down their choices. One such amenity that we offer at Ivy House is our gourmet kitchen, located on the second floor. Many students want the option to cook healthy meals for themselves instead of getting fast food on campus every day. At Trimark Properties' Ivy House, there is also a maid service that cleans bathrooms and common areas six days a week. Maid service is a unique feature that only our Gainesville residence halls offer, attracting many incoming freshmen to our doors.
Pricing – Give a detailed list of what your current residents are getting for their money, like private bathrooms, larger rooms, or professional roommate matching. Gainesville's incoming students have no idea what University of Florida dorms offer in terms of amenities and cost, so it is our job as property managers to provide an in-depth comparison so that students choose a place to live that best suits their lifestyle. Our luxury residence halls are actually less expensive than the typical UF dorm. The reason for high dorm prices on campus is because of their great location, but if your dorms are adjacent to campus, play that up as well because they are very close as well. Our dorms are actually closer to many classes, Sorority Row, and libraries than many dorms. Trimark's dorms are located on the northeast side of campus, the hub for students and where most activities are concentrated. Our residents love living with us because of their ability to walk anywhere in Gainesville and reach a destination quickly. Emphasizing what students are paying for, and the advantages of those added benefits can sway students your way when looking for luxury housing.
You may also like: How to Address the Issue of Transportation in Increasingly Urbanized Areas