I belong to plenty of Facebook groups and I see a lot of people asking about Rent to Own properties. I often cringe when I see this because Rent to Own properties can be a nightmare for buyers.
Most buyers start to consider rent to own when their credit is not good enough to buy using a traditional mortgage or they don't have enough money to put down.
First of all, be sure to check with a bank or two before thinking you don't have good enough credit. Sometimes it is not as bad as you think or there are quick fixes that can get you a mortgage sooner than you think.
If you are not sure about your credit, I recommend reaching out towww.platinumcreditnow.com and asking if you can get a mortgage. They offer free consultation on how people can get ready to buy a house.
At a minimum download the Credit Karma app or go to their website www.creditkarma.com. It is free and doesn't hurt your credit to check and they will give you a score and how to improve that score. Most banks require around a 640 to get a mortgage if you are within 50 points it does not hurt to call a loan officer and see if they can help. Worst case scenario they will say no and you will know for sure. I know some good loan officers that will give you a pre-approval if they are able.
HERE ARE 5 REASONS YOU SHOULD NOT RENT TO OWN A HOUSE
1. Rent to own Buyers usually pay full retail or more
When a person goes to sell their house they think about the money they will get when they sell. Sellers who are considering rent to own are usually overpriced anyway because if they were priced appropriately they would have sold to people with traditional financing who are in the market to buy a home.
Remember if a home is not selling, lowering the price will cause it to sell. There is nothing wrong with a home that a price drop can't fix.
So here we have sellers who are overpriced and want to get a certain amount out of the house and the traditional market is not working so they decide to open up to rent to own.
Sellers are taking a risk selling a house to someone who cannot get traditional financing.If you don't pay they have to go through the court system to get their house back. In order to be compensated for this risk they are not usually willing to negotiate on the price of the home very much.
SO….YOU PAY MORE FOR THE HOUSE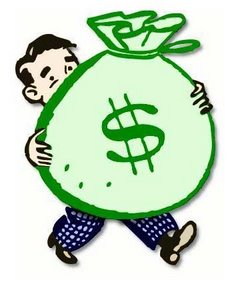 2. Rent to own buyers usually pay a higher interest rate than market rates
Again, sellers are taking a risk selling a house to someone who can't convince the bank they are worthy of a loan. The sellers have to assume the risk that if the buyer can't pay they have to pay money to court to get their house back. Also who knows how upset the buyer will be when they get the eviction notice and who knows what the condition of the property will be once they get the keys 30-60 days later.
So…MORE RISK…HIGHER INTEREST RATE
Most rent to own contracts have at least 1% or higher interest rate than what a qualified buyer could get in the general mortgage market.
So….YOU PAY HIGHER INTEREST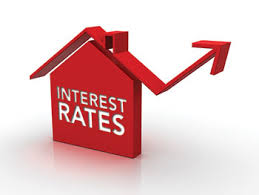 3. Rent to own Buyers usually put down a larger down payment
If you hear me saying anything, hear me say that sellers are taking a larger risk selling a house rent to own and they want to be compensated for that risk.
Another way that sellers insulate themselves from the risk is to have buyers put down a larger non-refundable payment to start the rent to own contract.
When the contract falls apart for whatever reason the seller keeps this large payment. The buyer moves out and lose that down payment and all the money they paid, in most cases.
There are lawsuits pending right now because dishonest sellers have used rent to own homes to target buyers who they knew would never be able to complete the rent to own process and profit from these large deposits.
Compare this to renting, a renter usually pays an amount equal to the rent or less as a deposit that is fully refundable if the property is returned in good condition. Some states even have laws that you get back double or triple the deposit if the landlord does not handle the return of your deposit properly.
So….YOU PAY MORE UP FRONT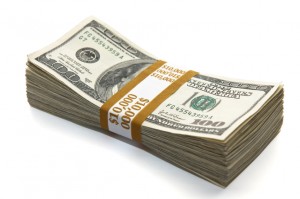 4. Rent to own Buyers usually have to fix things that break
When you BUY a house the problems with the house are yours to handle. So if the water heater goes out that is on you.
Most rent to own contracts have the buyer fixing all items that break because they OWN the home. Technically, they don't own the home until the deed is transferred that usually doesn't happen until the end of the rent to own contract.
Most to rent to own contracts require a large down payment as we discussed previously.
So the seller is getting a large down payment, you are fixing everything that could break, most contracts fall apart for whatever reason, he keeps the deposit and you lose all your money. All while the house was still in his name and will remain that way until you either pay the entire purchase price or fix your credit and get a mortgage.
So…YOU PAY MORE WHILE LIVING THERE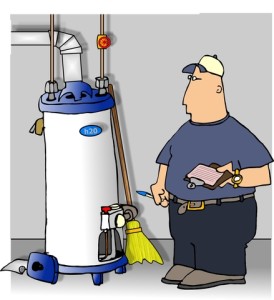 5. Rent to own Buyers usually have to fix their credit and most fail to improve their credit
Most rent to own contracts require the buyer to refinance or pay off the property within a set number of years, three to five usually.
Most buyers think their credit will be better in three to five years. In all honesty, unless their behavior changes their credit will most likely stay the same or get worse.
When the buyer can't pay off the property or get a mortgage in three to five years, the rent to own contract falls apart and you lose all the money and the big down payment I mentioned earlier.
One reason I suspect people don't improve their credit while living in a rent to own home is because they already got the prize, why even run the race.
Let me explain.. If owning a home is the prize it is usually not the actual signing of the documents that is the dream of home ownership. The dream of home ownership is the feeling of having a home that you can paint and change however you wish. It is the feeling of having something that is yours. It is the feeling of not throwing your money into a landlord's bank account when you could own for less.
Rent to Own buyers get these feelings when they move into the home. Buyers will put on that new deck and buy those new curtains..Rent to own buyers start to feel the dream of home ownership, before they have done any of the work to improve their credit.
Most buyers don't want to do the hard work of changing their behavior to fix their credit and having the prize before you run the race definitely doesn't motivate people to change.
The buyer got what they wanted, now the seller expects them to change their spending habits, live within their means and sign up for a mortgage in three to five years.
How many times have I bribed my daughter with dessert if she were to only eat three bites of her broccoli. Just imagine how ineffective this strategy would be if I gave her the dessert first and then asked her to plow through the broccoli.
So….YOU AREN'T MOTIVATED TO IMPROVE CREDIT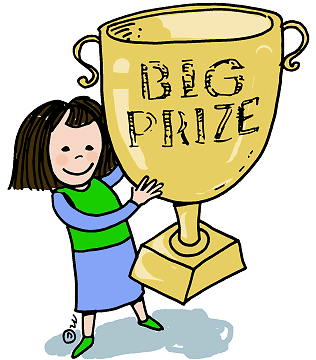 I DON'T HAVE THE CREDIT AND I WANT TO BUY, WHAT DO I DO?
Glad you asked….
FIX YOUR CREDIT. SAVE YOUR DOWN PAYMENT. GET A REGULAR MORTGAGE. RENT SOMETHING CHEAP IN THE MEANTIME.
When you rent, you put down a smaller deposit. The landlord fixes things that are broken and you get to save for your down payment.
Once your credit is fixed (call www.platinumcreditnow.com they will help you. I don't get paid by them. I recommend them because they are good). I digress.. They can usually have you ready to buy in 6 months to a year if your credit is really bad.
Once your credit is fixed then get pre-approved and look for houses on the open market. Make an offer and negotiate the price that is fair because damn it you are pre-approved buyer and you deserve a great price.
Close on your house, move in and pay off the mortgage faster than 30 years. You'll thank me later for that advice 
I am not saying rent to own can't work I am just saying most of the time it doesn't work. If you need help with any of this please do not hesitate to reach out. If I can't answer a questions I will help you find the answer.
Edward Wright
cell 513-267-1354
This email address is being protected from spambots. You need JavaScript enabled to view it.