There's simply no point in falling for a home or apartment in an area that doesn't meet all your requirements as a renter. Many people spend hours researching neighborhoods on their own. However, it is our responsibility as property managers to take a step further and provide the research for potential residents so that they can see how special our community really is. Show future renters the many benefits of living in your neighborhood or city which will greatly impact their decision on where to live.
Helpful Hint: The presence of sidewalks means parks are close by.
Firstly, demonstrate the importance of having a multitude of places to eat, visit, and shop. Many families and young people look for places to take their loved ones. Ice cream parlors, playgrounds, and shopping areas are just a few places of many that residents want to visit near their apartment. Your neighborhood having recreational parks close by is a big deciding factor for many families, young couples, and college students. Not only does a park serve as an important visual cue, but it also improves public health. Active individuals are more likely to live in an area near a greenspace, and these individuals are more likely to be involved in the community as well.
Activity Level – We at Trimark Properties are in a college town, and the streets are filled with people at all times of the day. If you have potential renters that are looking for a lively, energetic neighborhood, a place like UF Sorority Row is perfect for them. Or if residents are interested in a quieter neighborhood, they should look for a different area further away from campus that will be less populated. Gainesville apartments can be spread out across town depending on what type of environment students are looking for.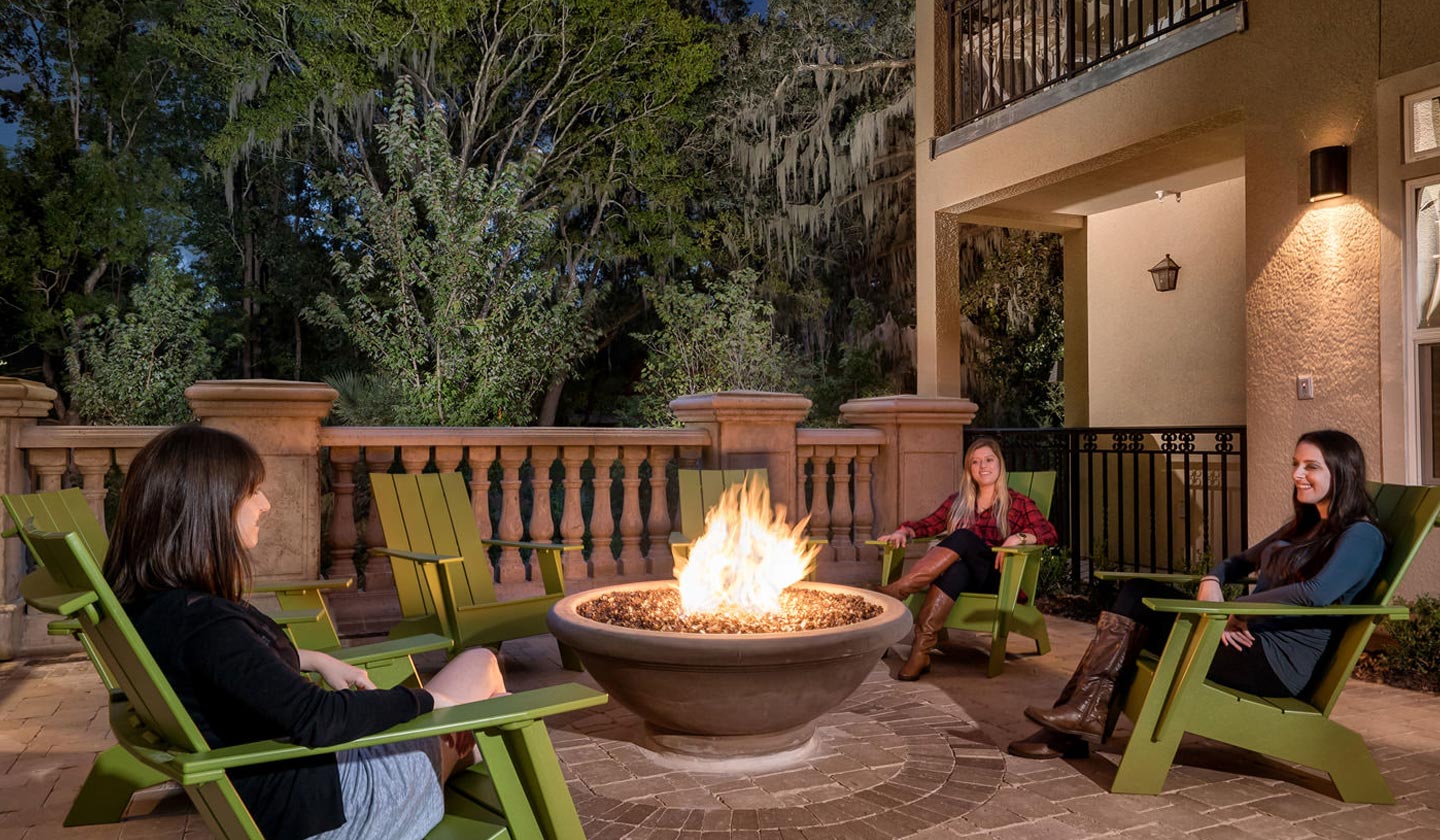 Convenience – How far is work and school? Advertise your close proximity to these places. Americans are accustomed to commuting to work every day, but there is also an influx of younger generations looking for options in public transportation. Therefore, walking and other alternative modes of transportation should be available. In Gainesville, our apartments are adjacent to the University of Florida, and since we cater to college students, we advertise our walking distance to many locations. Residents want a walkable neighborhood with wide sidewalks filled with benches, pets, and spots to hang out. An apartment offering all of these amenities is sure to be popular.
Tip: Walkscore.com is a great source when it comes to a walkability rating.
Education – Parents place their children as the priority in their lives, and a good education is paramount. Living in an area with great educational institutions raises property value. In Gainesville, Trimark Properties' apartments are located near P.K. Yonge Developmental Research School, a public school with grades from kindergarten through twelfth grade. Gainesville is also home to the University of Florida, a leading university in the south. Many parents want their child to live as close as possible to campus, which is why our Gainesville apartments, which are directly adjacent to campus, are so popular.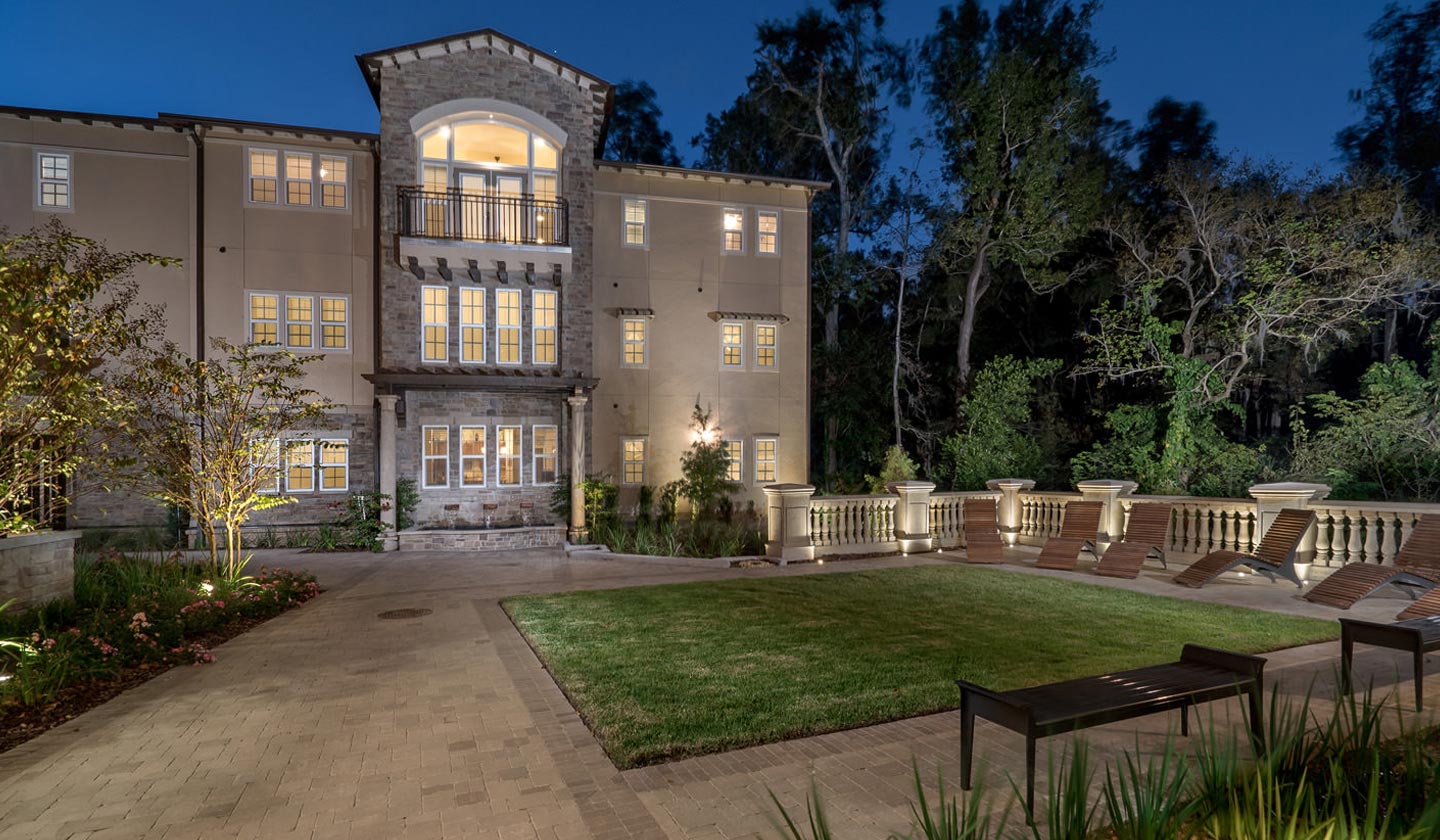 Community Culture – Does the community care about the physical upkeep of the neighborhood? City services and community upkeep can reflect badly on a neighborhood's culture if weeds are overgrown and trash is located everywhere. On the other hand, beautiful landscaping combined with a clean exterior can attract many people. An apartment's image is important because a first impression creates a lasting impact. For example, at Tuscana Luxury Apartments, we offer amenities such as a fire pit and Adirondack chairs. These outdoor areas allow residents to congregate just outside their living spaces. The area is well-kept and located in plain view next to the apartment. When our congregation areas are kept clean, visitors see that dedication and find themselves interested in the property.
Ask residents if they can see their future in your neighborhood. Visualizing yourself if an apartment or house is the first major step towards a new lease. Look for upcoming development in the region as well. At Trimark, our luxury Gainesville apartments are located close to Innovation Square, an area of town that has seen booming success with new startups. The area is only beginning to grow, which will surely attract even more renters.
You may also like: Things to Know Before Listing on a Historic District