Size doesn't always matter. Your small space doesn't have to suffer just because you don't have thousands of square feet to deck out. Perhaps it's an outgrowth of the tiny home movement or perhaps it's the fact that retailers have gotten smarter about the fact that not every living area can accommodate a grand piano and a couch that seats 20, but there are more chic small-space solutions now than ever before.
You can use a few tips and tricks and some products that have been specifically designed for smaller spaces to create a home that lives large, no matter the size.
It's all about the scale
Overwhelming your space with furniture that's too large - or too much of it - will only make it look smaller. "Like Goldie Locks looking for the right bed, one was too big, one too small, and finally one was just right, furniture needs to be just right in a small room," said Freshome. "A large couch in a small area can overtake the space, while a small couch will seem dwarfed." Search for "apartment-sized" furniture for right-sized pieces that don't scrimp on style.
Pottery Barn is on board with the trend. "Their new small space collection was designed to be 'size-conscious and multifunctional,' with accessible price points," said Sunset. The SoMa upholstered sofa "easily folds out for any visitor. It's comfortable to lounge on during TV binges, too - there's a double layer of padding that you won't find on some basic sleepers."
No eating area? Build it in
You can never go wrong with a banquette. It's one of our favorite features in a kitchen, and is especially useful in a small space where you need to find a creative way to tuck in an eating area. Look at how charming this banquette is, and it takes up almost no space. For extra functionality, make sure your banquette seats have storage inside.

BobVila.com
Reflect... on your backsplash
A few strategically placed mirrors can help bounce light around the room and make spaces look larger, so why not bring them into the kitchen? This mirrored wall greatly expands the visual idea of the kitchen without increasing the square footage.

Decorpad.com
Create a jewel box in the bathroom
This bathroom may be small, but it lacks for nothing when it comes to style. It's hard not to be gorgeous with Calacatta marble, but the Waterworks vanity and modern fixtures complete the look. Notice how the open vanity keeps the eye moving, creating the idea of space even though there isn't much.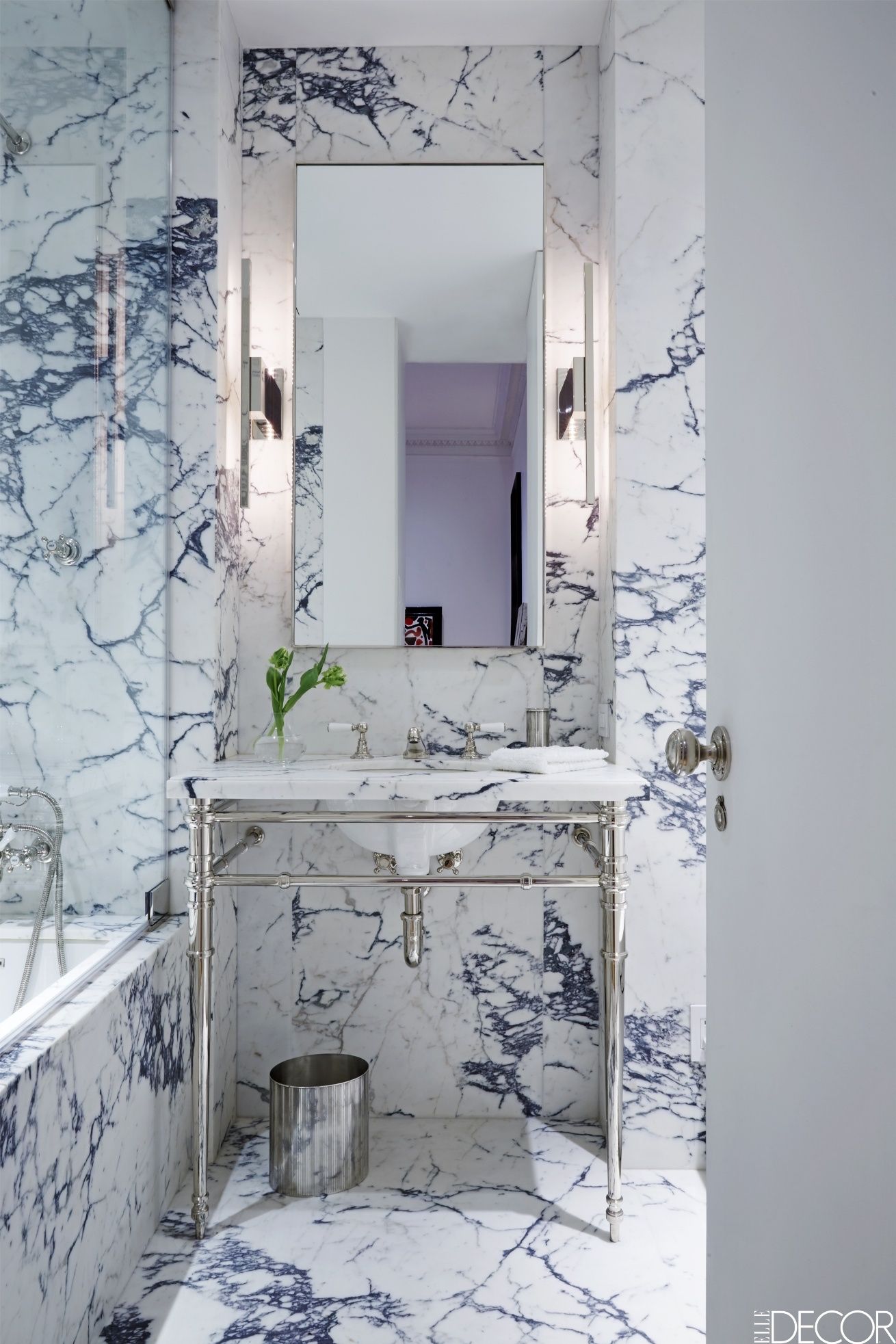 ElleDecor.com
Pay attention to color
Conventional rules say to go with light colors in a small room, and that remains the easiest way to keep a petite space from feeling confined. However, "dark hues can work their own type of magic in small places, and more often than not the result is dead classy and much harder to get wrong, said Apartment Therapy. "Rooms lacking architectural character, especially tiny ones... can gain a few style points from a dramatic, deep hue on the walls. A dark color establishes an elegant backdrop that allows you to go as spare on the accessories as you see fit."

Designsponge.com
Don't be afraid of patterns
You may be afraid of overwhelming your small space with too much pattern, but carefully chosen spots can make the space feel luxe. "Are you crazy for color? A great way to add interest while still maintaining an airy, open look is to paint three walls a light hue and choose a fun wallpaper for a single accent wall," said HGTV.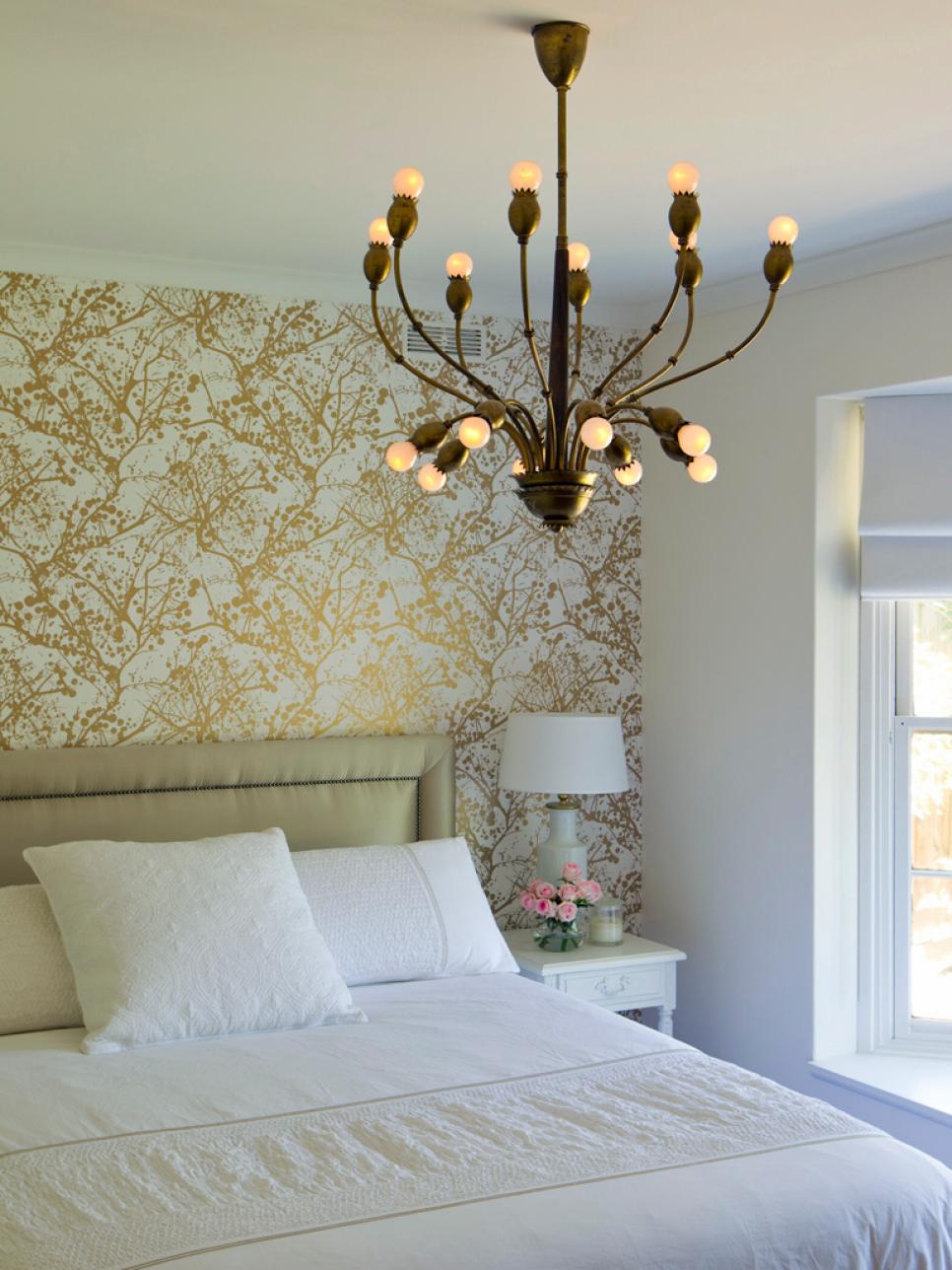 HGTV.com
A clever use of stripes can also "trick the eye," they said. Have a narrow space? Go horizontal. If it's low ceilings you're dealing with, this a great way to pull the eye up and make the space feel larger and/or accentuate ceiling detail or a snazzy light fixture.

messagenote.com
Think smart storage
Finding places to put stuff seems to be a universal challenge, but it may be more difficult in a compact space. Items that do double duty, like these ottomans that open up to reveal storage inside, or these ingenious stairs, can make a small space infinitely more livable.

pinterest.com