Black Friday is great for holiday gifts at a discount. This we know. But have you considered how you can use the great discounts being offered EVERYWHERE to give your home a lift? We have. And we're not alone.
"Okay, so purchases for the home might not be the sexiest things to buy during this monster shopping season. But you could potentially save hundreds on some big ticket items, including vacuums, washing machines, power tools, and kitchen appliances," said dealnews. "And as with many items on Black Friday, they see their best prices of the year during this time." dealnews recommends Walmart's Dyson vacuum for $199 (usually at least $299) and Pyrex cookware that will be priced at just $10 for multi-piece sets.
Appliances
It's the perfect time to upgrade your kitchen, with some pretty great deals on appliances, including 40 percent off refrigerators, like this Whirlpool French Door Refrigerator with Single Ice Maker in Stainless Steel for $998, down from $1698. And, even better, the sales have already started.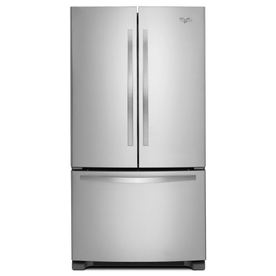 Whirlpool French Door Refrigerator
This Samsung 4.2-cu ft High-Efficiency Stackable Front-Load Washer with Steam Cycle in Merlot is 35 percent off, now priced at $649 instead of $999.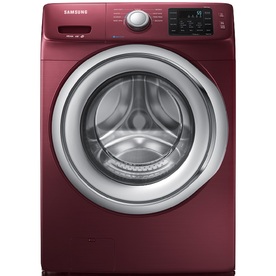 Samsung 4.2-cu ft High-Efficiency Stackable Front-Load Washer
You can further transform your kitchen with KitchenAid's stand mixer at Kohl's. After rebates and "a special Kohl's Cash offer considered, the price comes out to just $114.99, said Huffington Post. Macy's has a Magic Bullet for $29.99 (regular $79.99) as a doorbuster plus $7.99 doorbuster appliances including a rotating waffler, an electric skillet, and a Panini maker.
Electronics
Electronics are the easy place to start on Black Friday, and, especially, flat screen TVs, which are a top seller during this period. If you still have an old-style TV that takes up a ton of space, now's the time to get the sleek look a flat screen can provide. Especially when you can get a 50-inch Panasonic TV for $199.99 at Best Buy, which Huffington Post says "is being regarded as THE Black Friday deal of the season."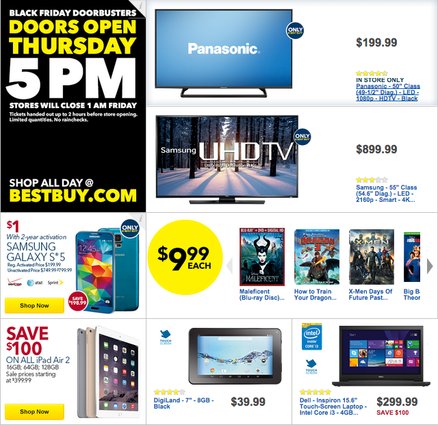 Huffington Post
"This year, "the price on TVs is falling through the floor," Brad Wilson, founder of Brad's Deals told them. "He describes Best Buy's $899.99 deal on a Samsung 55-inch TV as "by far the lowest" price he's ever seen for that product. (The TV is normally $1,399.99, for reference).
Furniture
Experts don't always recommend purchasing furniture on Black Friday, but this year there are some great deals that can help you transform your space.
The Joie Accent chair would be a chic addition to your home and is super affordable at the Raymour & Flanigan's Black Friday Sale price of $199. We found it online elsewhere for $349.
Make an inexpensive update to your guest room with the Alisdair Queen bed from Ashley, Black Friday priced at $199.
Or, spring for a whole bedroom set. This Carrington II five-piece set is only $498 on Black Friday.
Is it your living room that needs a little help? This Remo II 87-in. Fabric Sofa Living Room Furniture Collection is just $499 as part of its Macys Black Friday Sale.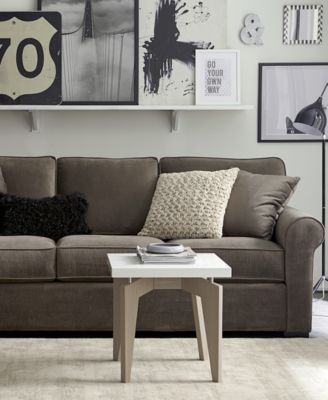 Remo II 87-in. Fabric Sofa Living Room Furniture Collection
Housewares and accessories
One of the best deals around on Black Friday doesn't seem exciting - but the savings is. Lowe's has 60-watt equivalent LED light bulbs for 99 cents!
You can also cozy up your patio or yard with this folding steel fire bowl from Target, Black Friday priced at $29 (regularly $59).
Huffington Post cautions shoppers to stay away from buying linens on Black Friday, saying, "When people are prepping their homes for holiday visitors, there isn't much of an incentive for retailers to discount linens. However, during the January "white sales," sheets, towels, blankets, bath and bed accessories go on major markdown. You're better off using your Black Friday cash for other housewares."
But, if you can make your way to the spot in Walmart where they set out what we assume are VERY limited quantities of 850-thread count, hotel-like sheet sets for just $25 on Black Friday, buy them. Buy as many as you can and run like the wind. Trust us.