Perhaps it's our collective, widespread desire to escape to the beach that's the culprit for this "boomerang" design trend, as HGTV calls it. Perhaps it's just the reality that all trends seem to return again…and again. Either way, get ready to embrace...rattan.
Are you sighing? Is it a good or bad sigh?
If you're dreading rattan's return, we're guessing it's because you're envisioning Gramma's house, in all its kitschy, musty, over-accessorized grandeur.
"I know what you're probably thinking, 'Rattan is SO Golden Girls!' But we're not talking about your grandma's wicker patio furniture, we're talking rattan done right," said Jon Peters on Studio M. "From bohemian or nautical and everything in between, the different weaves, colors and applications all allow this material to be highly versatile."
The return of rattan allows you to mix and match, merge old and new, and, especially, infuse your space with a natural touch while keeping it fresh and modern.
Lighting is a great way to use rattan because of its texture. The woven chairs in this dining room also help create an eclectic, yet elegant look.

Studio M
Or, choose a dining table that incorporates rattan right into the design. The look is unique and the stools keep it casual and cool.

TRENDIR
You can also inject a similar feel into your dining space without such a strong commitment.
"These neutral placemats work well with a variety of different styles and colors, either for a simple dinner party or a holiday meal," said HGTV. "You can also find a variety of other wicker table details including trays, cup holders and small baskets to hold silverware or other serving accessories."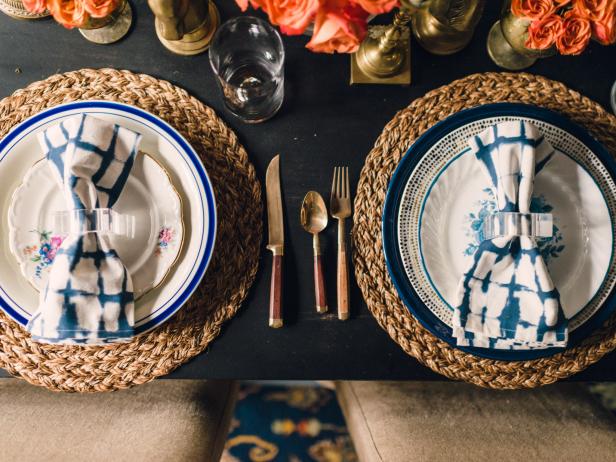 HGTV
Seating is a great way to work a rattan piece into existing décor. With an interesting shape and the woven texture, this chair can become your favorite piece in the room.

Benches5
Or, choose one of these. There is no end to the rattan chairs that can bring style to your space.

the nest
Who says this natural material has to stay a natural color? The red, high-gloss paint on this cane chair gives the room a bold punch and contrasts nicely with the pendant light.

Studio M
Bring in the feel of the islands with this Restoration Hardware bed. The tropical feel is soothing, but the straight lines keep it modern.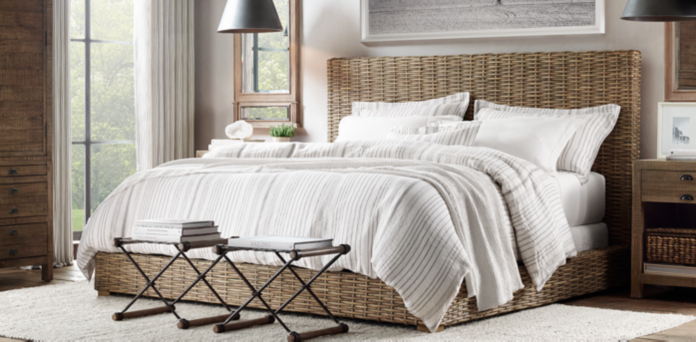 Restoration Hardware
Bringing rattan to your patio or yard? "Outdoor space is the perfect spot to introduce some wicker or rattan," said HGTV. "If you're in a milder climate, wicker tends to do fairly well outside, even when it's exposed to the elements.'
The predominant trend for outdoor is plush upholstered cushions and straight-lined forms.

Modern Wicker