Buying your first home and looking to fill that gallery wall? Maybe it's time to get a few grown-up pieces. Or perhaps you've decided you want to start collecting modern (or not so modern) masters. You don't have to wait for an inheritance.
"Collecting art can be an expensive habit, but these days there are plenty of places to get amazing original art for a great price," said POPSUGAR. "Whether you like graphic, abstract illustrations or contemporary photography," you can find a great source to start or build on your collection.
Here's where to start.
Art.com
Art.com is the ideal place to start because of their sheer volume of art from which to choose. Categories range from vintage posters to florals to contemporary to animals to digital art, and you can even search by the color of your décor, making it possible to hone in on exactly what you want. This is also a great place to search by artist, so if you're looking to add a Picasso to your collection, Femme Au Balcon can be yours in a 24x31 art print for $24.99, with numerous options for framing.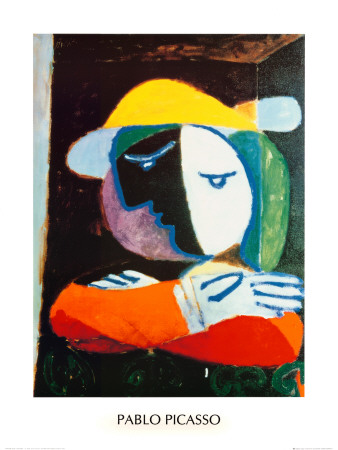 Art.com
Minted
"This site discovers talent through ongoing design competitions," said POPSUGAR. "Designers submit, the Minted community votes to tell them what to sell, and we end up with seemingly limitless options at super affordable prices."
Art on Minted is available in a number of different curated categories - limited edition, photography, typography, foil-pressed, or you can do a search based on your parameters. You can order it in a variety of sizes, framed or unframed, and even add the artist's signature.
Be prepared to fall in love with a whole lot of stuff here, like Yield, a limited edition print by Neil Waters that we bought in a 30x30 unframed print for $123 and that is going to look great over our fireplace (couldn't resist).

Minted
20x200
"20x200 has a large selection of fantastic photos, illustrations, drawing, collages and prints of paintings," said POPSUGAR. "You can start as low as $20 for an 8x10 and enjoy the satisfaction of owning a limited edition piece."
We love the drama of Blossom Restaurant, The Bowery by Berenice Abbott, starting at $60 for an 11x14 print.

20x200
If you're looking for a conversation piece, William Wegman has you covered with Roller Rover, available starting in 14x11 for $120.

Roller Rover
iCanvas
Search by style, artist, subject, room, new arrivals, or, see what's trending in their Bestsellers section, which breaks it down further by categories including Best Selling Banksy Art, Modern, Decorative, and Classic. That's where we found View Through a Kaleidoscope by 5by5collective. The site pre-fills the order with one piece at 26x18 with a .75" canvas depth for $99, but you can customize in several different ways, adjusting the size, depth of canvas, adding a frame, and even splitting the piece in three or eight pieces.

Pinterest
In the Banksy section, we went a little nuts for Panda with Guns Bright Dots, which is sure to become a talker, no matter what configuration you order it in.

icanvas
Eventide Collective
Eventide promotes art that is modern, original, and accessible. "A collective of talented photographers. A gorgeous selection of prints. Incredible art to fill your empty walls," they said. We love the whimsy of Lounge, available in sizes ranging from 8x10 to 40x60, framed or unframed, and Printed on Hahnemühle fine art paper.

Eventide
IKEA
We know what you're thinking: the IKEA prints are what we're trying to get rid of. But if you haven't been there for awhile, you may not know about their limited art collection.
"We're adoring their newest Art Photography collection, the second in their annual IKEA Art Event series," said BRIT + CO. The "limited edition collection of 11 posters by 11 contemporary artists from around the world (includes) artists like Mandy Barker, Mathieu César, Bobby Doherty and Bara Prásilová... (that) have captured images from butterfly wings and ribbon-wrapped bread to quirky little creatures and mythical-looking figures."

IKEA