Keeping your home looking and functioning great isn't easy. We all have less and less time to do the things we want to do today. Sometimes the "have-tos" can seem overwhelming.
But high style and great function don't have to be high maintenance. These products and features can help you to have a great home and minimize the time required to take care of it.
1. Lighter wood floors
Dark wood floors can be beautiful, but they may not look that way for long. You know how a black car only looks clean for about five minutes after you wash it? Same goes for dark wood floors, and the darker they are, the harder it can be to keep them looking good. If having every speck of dust, every crumb, every scratch show doesn't sound so great, go lighter. Just remember not to go too much lighter than the color of your backyard dirt, or you'll have the same problem, only in reverse.
2. Wood look tile
The growing popularity of wood-look tile isn't surprising. It gives you a hardwood look with almost no maintenance.
3. Quartz
The same idea has led to an explosion in growth for quartz countertops. Get the look of granite or marble without the fear of stains, chips, and scratches, and no resealing!
4. Faux grass
It looks green all the time, and saves energy and water, which is great for those looking to be environmentally conscious and those in a drought area. Is it time for you to go faux?
"With more realistic-looking options than ever, synthetic turf can be a boon," said Houzz. "Synthetic turf requires no mowing, trimming, watering, fertilizing or pesticides. It reduces your water bill, looks great year-round and is widely available for installation in most metropolitan areas. Very natural-looking types are available, making it almost impossible to tell fake grass from real grass unless it's closely inspected."
Be sure to check with your HOA, if you have one, before spending money on installation. Some communities don't allow synthetic grass.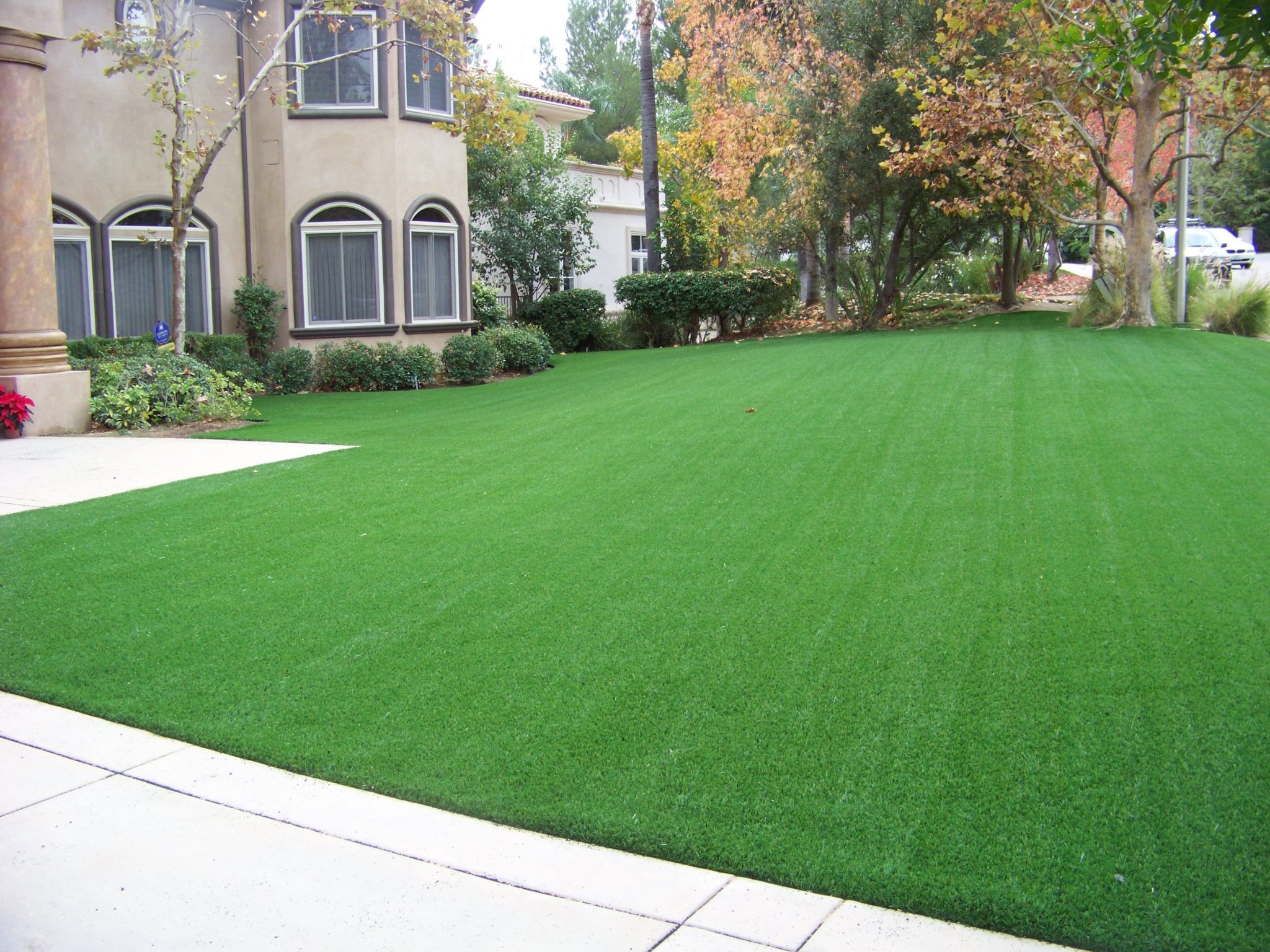 Install It Direct
5. An electric cooktop
Many people prefer a gas range, but if you're looking for an easy-clean solution and you don't cook a ton, an electric cooktop may be for you. Wiping the surface clean is a lot easier than having to remove grates and get in all those nooks and crannies to clean up crumbs and spills.
6. An easy-clean shower door
A frameless, clear-glass enclosure for your shower looks modern and sleek, and eliminates the frame that can attract gunk and goo. The downside is that this glass often needs to be squeegeed after every use to keep it looking nice. If you think that's not going to happen in your house - especially in the kids' bathrooms - look into easy-care glass that may not require the same commitment to maintenance.
7. Touchless faucets
The advantages to having a touchless faucet in the kitchen are numerous, especially for those who cook a lot and often have their hands full or have dirty fingers. A simple swap out from your existing faucets to touchless versions in the bathrooms can also provide a valuable update and minimize germs - great for anyone with kids.

Homedepot
8. A gas or electric fireplace
Like a fire but don't like the effort it takes to make one? Wood-burning is lovely, but not always practical or easy to achieve. You know what is? A fireplace you can turn on with a push of a button.
9. Home automation technology
What once seemed like The Jetsons' technology is now standard in many homes. If you're looking for the best home automation options to make your life easier, start with:
A smart hub - PC Mag's "current Editors' Choice for home automation hubs" is the Samsung SmartThings Hub, which can control up to 200 products and "got major improvements after Samsung bought SmartThings, including support for video surveillance cameras."
A smart thermostat like ecobee3 - This smart thermostat has surpassed Nest in the minds of many experts because of its ability to measure the temp in several spots throughout the home. "With remote sensors and a central user interface, the ecobee3 does things better than most smart thermostats," said Top Ten Reviews. "It also includes smart auto-adjustment functionality, which is easy on the environment."

Tested
10. A sound bar
If you have a flat screen, you know the frustration of trying to hear the dialogue without turning the volume all the way up. Get a sound bar, which directs the sound out into the room instead of back into the wall, and you may actually be able to hear what they're saying the first time instead of having to rewind over and over. Sound bars can cost up to (and exceed) $1,000, but this Vizio Soundbar has been widely praised and hovers around $300–350.