Looking to add a little value to your home? You don't need to take out a second mortgage or get a second job to make some valuable changes. Skip that dinner out,  spend a few hours of sweat equity, and you'll be surprised at the results.
These 7 things can be done for less than $100 this weekend.
Frame out your bathroom mirror
Know how to use a saw and have some understanding of how to calculate angles? You can make your builder grade bathroom look more custom by creating a quick and easy frame. According to DIY Network, "This easy project should cost about $25 in materials and take approximately four hours to complete," and that's using cedar boards. MDF molding may cost even less. Give it a quick splash of paint or stain to finish it off.
Change out your chandelier
Be honest. How old and/or ugly is your dining room light fixture? A quick trip to Home Depot can seriously amp up your style. This trendsetting, Kenroy Home Anemone 7-Light Bronze Chandelier will make a huge impact in your space, and, at just $96.25, will have friends and potential buyers (if you're planning to sell) thinking you spent 10 times as much.

Home Depot
Change your lightbulbs
How many lightbulbs are actually functioning in your house right now? The errant light that's out in the bathroom or the two (or three) overhead lights in the living room or kitchen that haven't worked in a while can give the impression of a dark and dreary home. Fresh bulbs can lighten up your home, and your mood.
Buy a new fan
If your ceiling fan is as old and ugly as your dining room chandelier, it's probably time for that to go, too. Winter is a great time to buy ceiling fans because stores are looking to move inventory that might sit until spring and summer. This Westinghouse 7876300 30" Chrome Three Blade Reversible Ceiling Fan with Light will definitely give your space a fresh new look, and it'll only cost you $78.49, on sale from $143.46.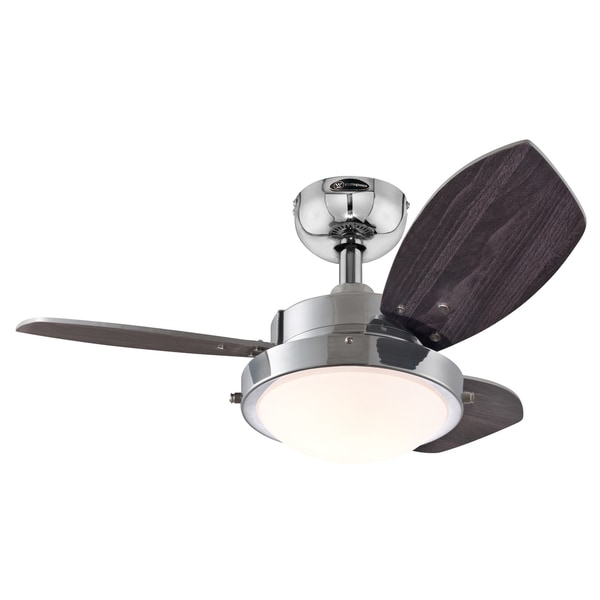 Overstock
Mulch your yard
Mulch is cheap, easy to install yourself, and can add valuable curb appeal that makes your home look fresh and well-taken-care-of. A two-cubic-foot bag will cost you $3–4 a bag, but watch for sales at Lowe's and Home Depot, when they go on sale for two bucks each.
Add a backsplash
You can give your kitchen a little love and make it look more updated easily by adding a backsplash. Subway tile is an easy choice because it's classic and neutral and has been the favorite backsplash option for several years. This case of 100 porcelain tiles is $85.99.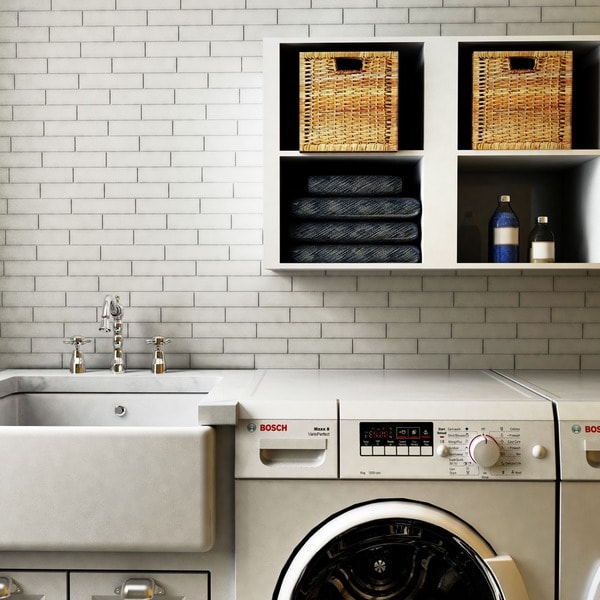 Overstock
If you don't want to deal with grouting, opt for a peel-and-stick glass tile that gives you the look of the real thing with almost zero effort required.
Jazz up your front door
A freshly painted (or brand-new, if needed) front door is repeatedly counted among the best updates to make to your home. You can easily complete this task yourself for less than it would cost you to take a friend to the movies, choosing a color that will help make your house memorable. Not sure what color to pick? This HGTV quiz should help.
Add a new set of towels
Are towels really going to up of the value of your home and get it sold, if that's your objective? No. But a crisp new set can give potential buyers the idea that your home is well put together, an important factor for any seller.