White kitchens. They're everywhere. And don't get us wrong. We looooove a good, crisp, white kitchen, especially when it's slathered in marble. But all that white that's become so prevalent in kitchens across the country (and around the world) has also inspired a bit of a backlash. Or at least a slight rebellion.
Yes, color is back, and it's being showcased in some of today's most stylish kitchens. "Punch up cabinetry with bright blues and reds, or ground a large space with a soothing gray or bay leaf green," said House Beautiful.
Do you have the guts to go bold? You might once you see these beautiful options.
Cobalt Blue
The deep blue shade brings the drama, but the white Carrera marble counters, oversized subway tile backsplash, and large space keep it feeling airy.

House Beautiful
Emerald green
Emerald green cabinets, a bold, graphic black-and-white tiled floor, and an eye-catching window shape may not be the safe choices, which is exactly why this combination is so outstanding. The lack of upper cabinets keeps the space from feeling closed-in, and the rustic finish on the cabinets brings in an old-world feel.

Pinterest
Here's another look at emerald green, since it's such a trending color. This kitchen uses flat-panel cabinets and complements them with lots of shiny jewelry, in the pendants, fixtures, and knobs. A black marble countertop, Moroccan backsplash tile, and turquoise-topped barstools finish off the chic space.
Sunset
Paprika
Paprika? Yes, the color that's not really red or orange or even brick or terracotta makes a statement in this California home. Mission-style cabinets and a patterned backsplash cultivate the Spanish architecture of the area.

House Beautiful
Multi-colored
It's a Mondrian painting come to life in this whimsical kitchen. "Bold contrasting colors or muted natural tones will give your kitchen a mid-century modern look and feel," said Riverbend Home.

Riverbend Home
Black
This black kitchen is no wallflower. While the white outer countertop and ceiling bring in some contrast, everything else reads dramatic and daring. Shiny black appliances keep the eye moving, and the sexy backsplash provides just the right amount of pattern play.

Pinterest
Bold backsplashes
This kitchen is clean and serene, with white cabinets and counters, and a bolder hue on the backsplash subway tile.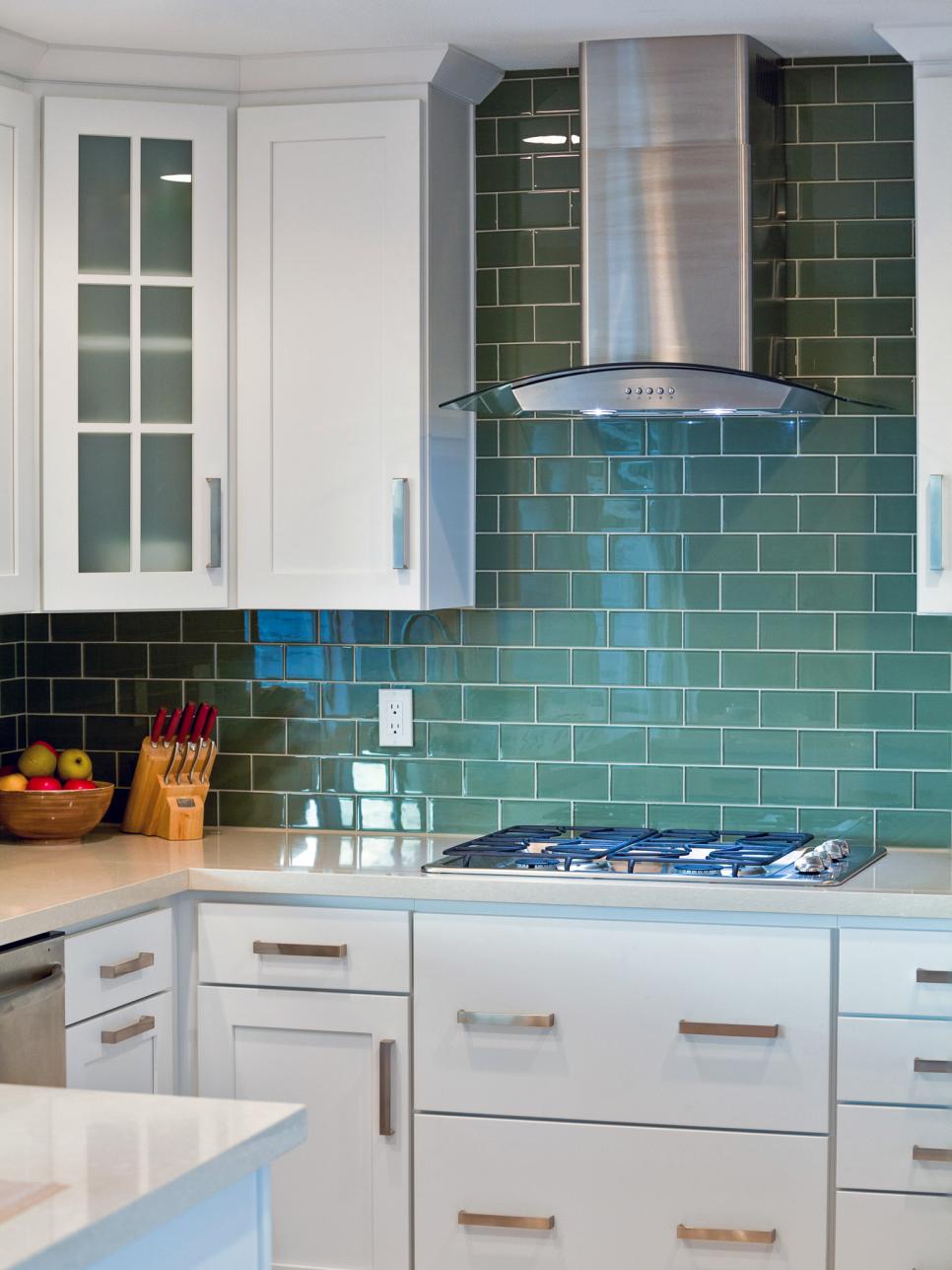 HGTV
Cement tile is the hottest look in backsplashes today, allowing you to add color and pattern into an otherwise neutral space.
Outrageous appliances
Another option if you're looking to create a killer kitchen without involving your cabinets is to go for a standout appliance. The cabinets here are a custom smoky light gray and the backsplash is something you won't see in everyone's home, but it's hard to notice anything else with that amazing yellow range in the space.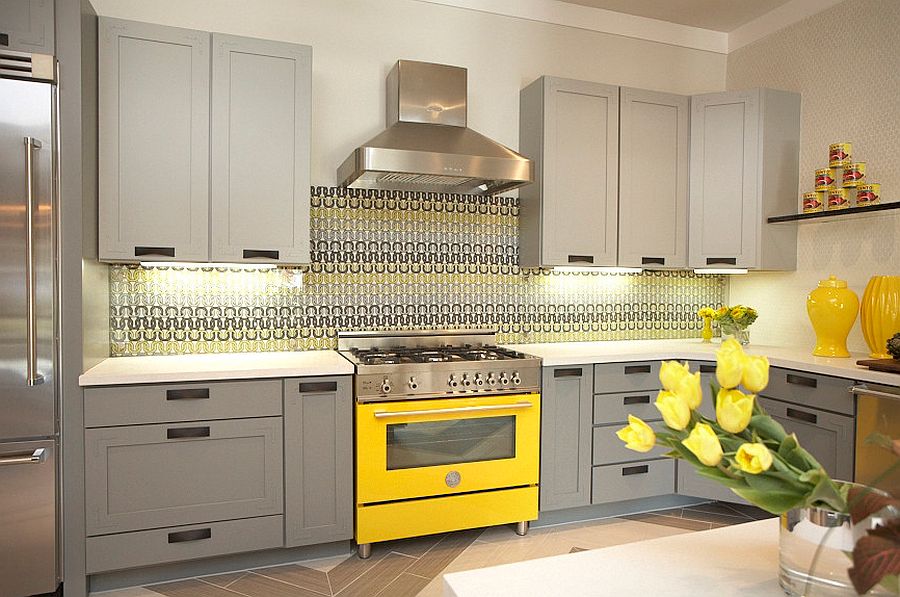 Decoist