It's vibrant. It's exotic. And it's one of the hottest design styles today. It's Moroccan design, and it's easier than you think to add to your home, giving it unexpected style and vibrant flair.
"Throughout history, the North African nation of Morocco has played host to a wide range of cultures, civilizations and even religions. From the indigenous Berbers to the Arabs and from the Romans and Spanish in the North to those from Sub-Saharan Africa, the country has welcomed a wide variety of visitors who have made it their home," said Decoist. "It is no wonder, then, that Moroccan-style design, decor and architecture is so rich, vibrant, varied and inspirational."
If you have the opportunity to travel to Marrakech, Casablanca, or another Moroccan city that offers an impossibly rich landscape steeped in history and culture, it's easy to pick up some fabric or a few accessories at one of the souks (open markets). But with Moroccan décor continuing to grow in popularity, finding a great piece can be as easy as hitting one of your favorite stores, like Home Goods and World Market.
This Moroccan-style pouf is $199 at World Market.

worldmarket.com
A pouf can serve as extra seating and also adds a little flair, as you can see in this eclectic living room, where it serves as a focal point that adds texture and interest.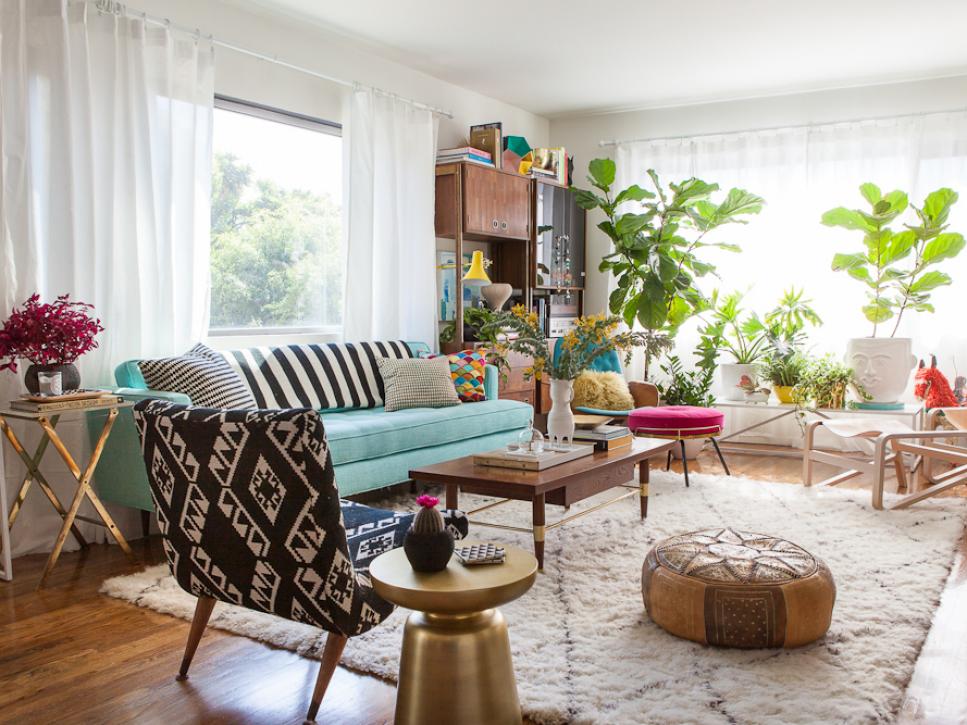 hgtv.com
One of the hallmarks of Moroccan design is the variety of unique shapes found in the architecture and décor. This is often exhibited in mirrors and tables, both of which are used here. The vibrant pink and red colors and unique shapes on the tables are unexpected and beautiful. The graphic patterns on the pillows are also reminiscent of Moroccan style.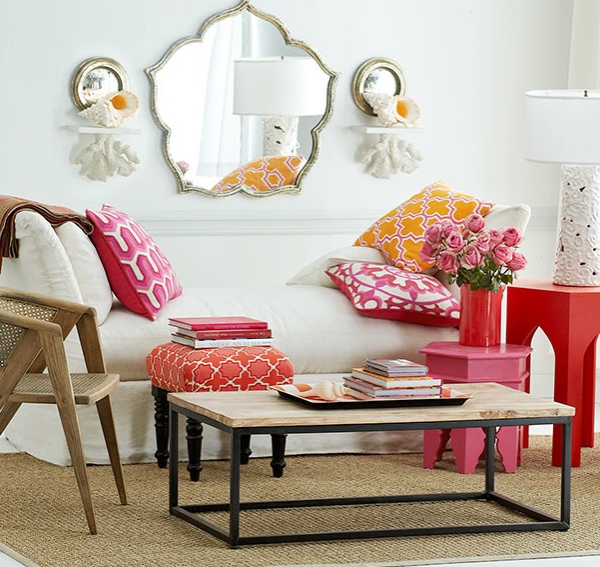 decoist.com
Moroccan-style mirrors really stand out in the bathroom, especially when placed over a wall featuring Moroccan tile.

wearefound.com
Want to go full-blown Morocco in the bathroom? Think color, texture, tile, and architectural detail.
"Moroccan furnishings often draw from the country's captivating architecture," said HGTV. "In this dramatic powder room, the hand-painted porcelain 'Marrakesh' sink by Kohler was inspired by mosaics found in a quaint Moroccan courtyard. The arches and double doors on the mirror above evoke an entrance to an ornate Moroccan palace."

hgtv.com
Rugs
Rug-making in Moroccan has been a tradition for centuries, and one that has inspired homeowners and interior designers for nearly as long. Today, you can find thousands of rugs from authentic pieces hand-woven by Berber women to inexpensive reproductions.
Lights
A Moroccan-style lantern could be the finishing touch in a room or it could be what it takes to reenergize a space. "Moroccan lanterns are usually made with a variety of different colored glasses, making each one completely unique," said Treasures of Morocco. "The colors allow the light projected from the lanterns to glow differently than the conventional bright white light from most lamps. The lanterns are often crafted using a metallic framework with a lattice pattern."

treasuresofmorocco.com
Tile
Moroccan tile is one of today's top interior design trends for floors and backsplashes. With abundant colors and shapes, it's possible to bring a truly unique look to your space, like in this gourmet kitchen.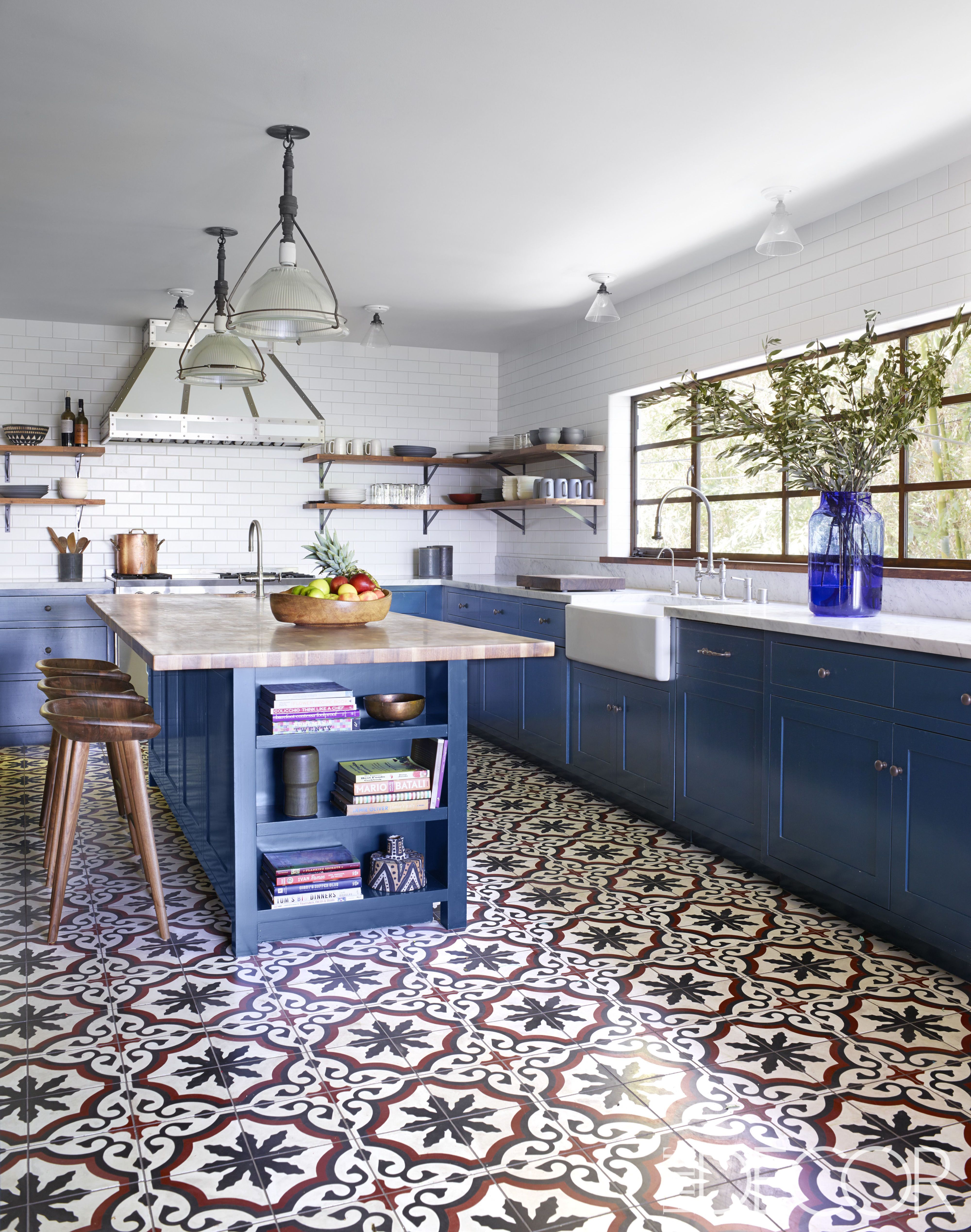 elledecor.com