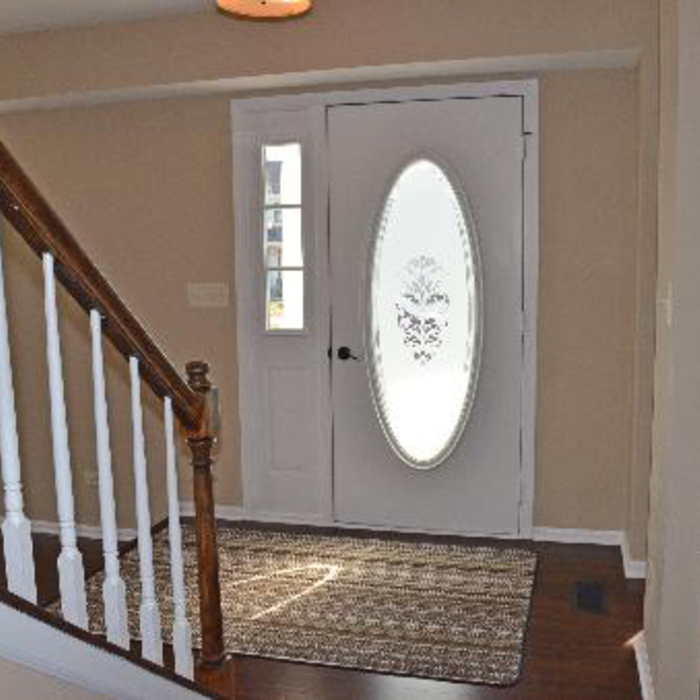 Photo courtesy of Legacy Builders in McHenry, IL
Your entryway sets the tone for the rest of your home -- and when you've got potential buyers visiting, you want them to feel welcome and cozy from the moment they lay eyes on your house. Here are some ways to warm up your entryway for the fall season:
#1 Declutter!
The first step to creating a welcoming entryway is an immaculate entrance. If your entry area is cluttered with stuff -- bags, decor, shoes, coats, etc. -- it makes it hard for buyers to picture themselves in your home. Get rid of everything but the essentials -- and, if possible, store those in a closet or other room. If you want to add a touch of fall to the entryway without adding clutter, think about placing one tasteful vase or centerpiece on a table near the door. If you're unsure how to stage your entryway, a home stager can help you balance between clutter and just the right amount of staging pieces. Staging usually helps a house sell quicker, as evidenced by studies from places like Bankrate.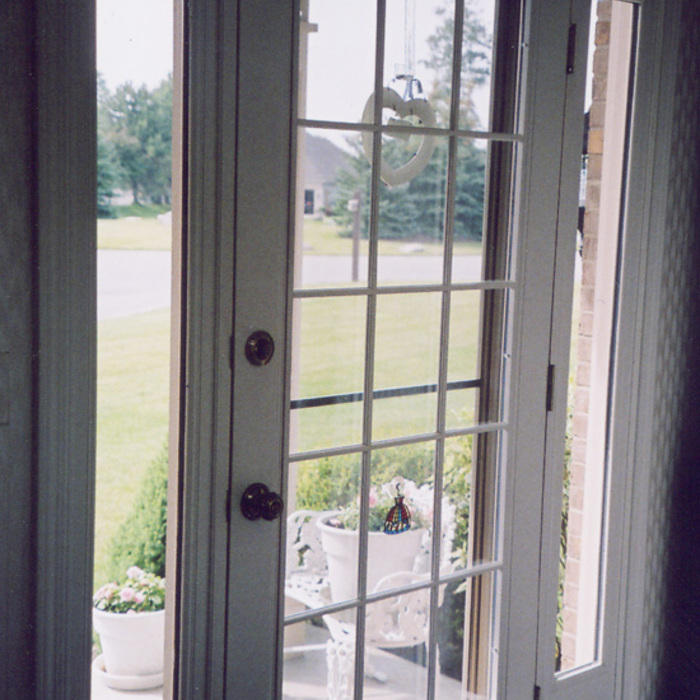 Photo courtesy of Buffalo Glass Works in Tonawanda, NY
#2 Update the door.
Buyers have to walk up to your front door before they walk into the foyer. If they see a dingy front door, it can set the wrong tone for the rest of the house. If this sounds like your front door, consider some improvements:
Replace the hardware (doorknob, pulls, lock)
Restain or paint the door
Repaint the trim around the door
Clean the windows in the door
If your door has lived past its prime, you might need to invest the necessary money to replace it. This way, the first thing buyers see will be shiny and new. To add that extra bit of fall, you can put pumpkins on display and install a fall wreath on the door.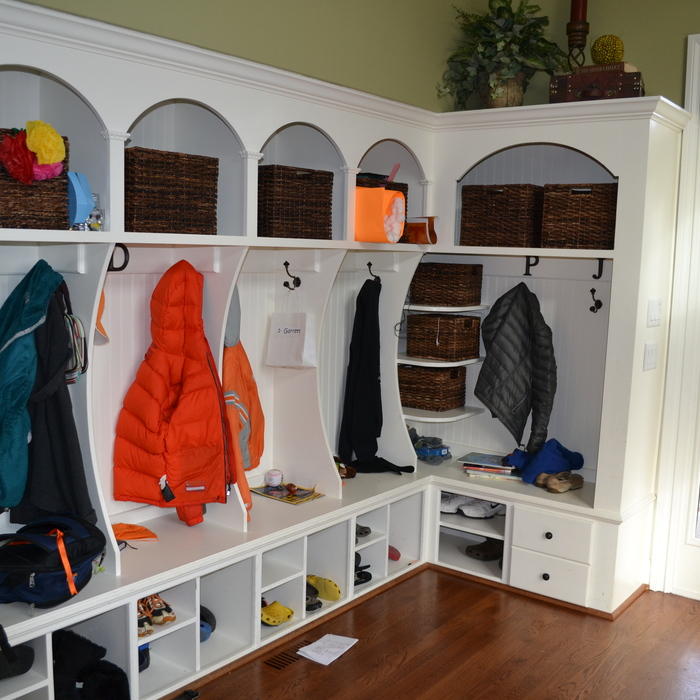 Photo courtesy of Ethics Construction Company, LLC in Knoxville, TN
#3 Have plenty of storage.
Useful entryway storage is enticing to buyers, especially in the form of built-in benches, cubbies and artfully placed shelves. If you don't have that kind of storage to offer, adding something as simple as knobs or hooks for coats can help a lot. For that extra bit of fall fashion, you may want to add a candle or two atop the shelf -- but don't go too far. It's important to keep the clutter down at all costs.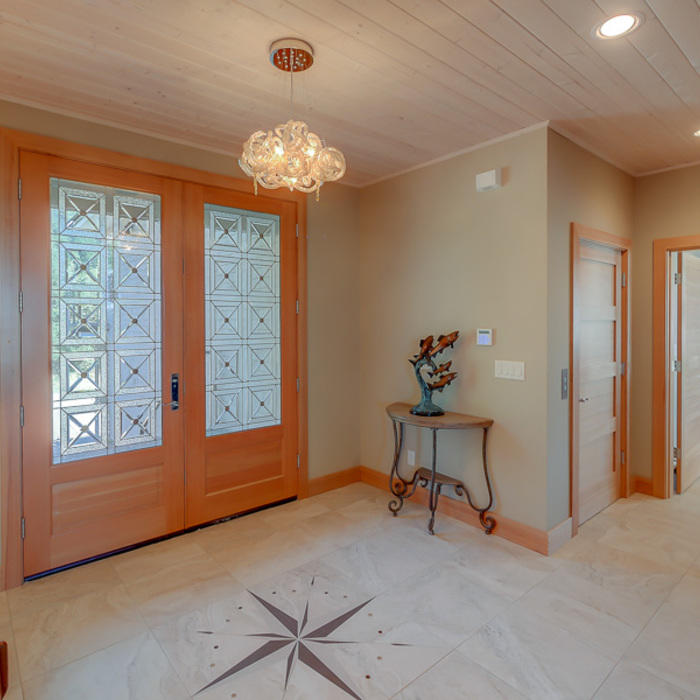 Photo courtesy of Home Facets, LLC in Beaverton, OR
#4 Light it up!
Buyers can't appreciate all of the work you've put into your entryway if they can't see it. Proper entryway lighting is important, whether it's a well-placed lamp or a hanging pendant or both. If you have a hanging fixture, make sure the bulb is bright enough for nighttime showings. To add a fall touch, think about carefully placed candles or leaf-plated fixtures.
Conclusion
These are some of the top improvements to address when staging your entryway for potential buyers. Whether or not you decide to add some fall flavor into the mix, make sure your entryway feels appealing and welcoming -- and that it sets the right tone for the rest of the walkthrough.
Andrea Davis is the editor for HomeAdvisor, which helps homeowners find home improvement professionals in their area at no charge to ensure the best service in the shortest amount of time.