A conveniently located community
East Highlands is a much sought-after neighborhood located on the northeast corner of W Hillside Rd and S Washington St. It is only a mile away from Downtown Naperville, it's proximity makes it a highly desirable location for many home seekers.
But location is just the beginning of the numerous advantages this community offers. There are plenty of other reasons why home seekers love East Highlands homes for sale.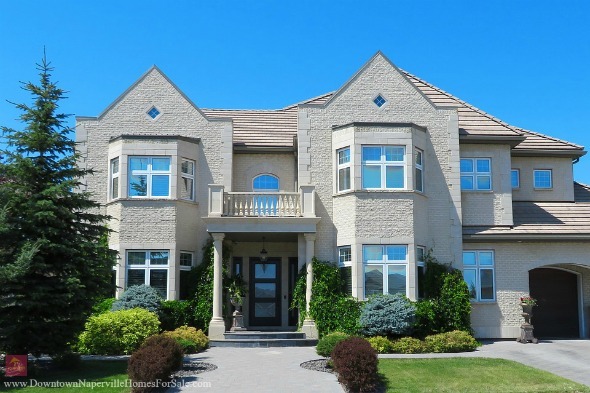 The East Highlands neighborhood
East Highlands is a community of single family homes. It offers a serene and peaceful setting with its lovely winding lanes and mature trees.
It's a great place that offers privacy and a haven for its residents. The streets of this neighborhood is lined with beautiful lush trees, perfect for those who love long walks, afternoon strolls, or early morning runs.
This neighborhood also benefits from DuPage River running from its western through its southern lots, providing a more enriched and vibrant environment for the residents to enjoy.
Being a stone's throw away from the heart of Naperville means also enjoying the best medical facilities. The Edward Hospital Main Campus is set across this neighborhood, ensuring you'll have immediate health assistance when needed.
Another perk of living in East Highlands is having a highly acclaimed school within the community. If you have school-aged children, they will surely benefit from going to Highlands Elementary School, one of the top three elementary schools in Naperville belonging to District 203.
If you love being close to restaurants, shopping options and entertainment places, East Highlands is the perfect fit for you. In this community, you get to enjoy the best of city living.
Architectural styles and home sizes
Homes in East Highlands have a gamut of style. You'll find many homes feature the traditional style, while others showcase the transitional style. There are also a handful of ranch and split style homes.
Then there are those custom made homes, many of which feature a combination of architectural styles.
When it comes to prices, homes for sale in East Highlands run from the upper end of $300,000 up to over a million.
Homes in this neighborhood are spacious, and stand on big lots as well. The current homes for sale range from 2,322 to 10,960 square feet, and these homes stand on 8,477 square feet to almost half an acre. All the space you could ever want are yours to enjoy in East Highlands homes.
Home features and amenities
You'll be impressed by the professionally landscaped yards of homes in East Highlands. The large front yards are well-kept and the gardens are immaculate.
Most homes also feature open floor plans, along with gleaming hardwood floors, well-appointed living spaces, and massive windows.
You'll find many homes in this gorgeous community offer 4-6 bedrooms and 3-8 full bathrooms. A large percentage of homes offer at least 1 powder room.
The kitchens in East Highlands homes are large, stunning and fully-equipped with granite counters, stainless steel appliances, and custom cabinets. Most of the kitchens offer kitchen islands, breakfast bars, and breakfast nooks, though there are some that only have breakfast bars. Most of these kitchens also offer special amenities like the butler pantry with cooler and walk-in pantries.
The bathrooms of the homes are amazing, especially the master bedrooms. They are bright, airy, and spacious. Most of them have a separate oversized walk-in shower, a jacuzzi or garden tub, and well-lighted vanity counters.
Formal living rooms, formal dining rooms, family rooms, home offices, and laundry rooms are among the living spaces you'll find in these abodes.
Another common amenity you'll find in these homes are the peaceful and serene outdoor living spaces. Paved patios and fire pits are among the favorite features of many homes.
The East Highlands Subdivision offers great location, proximity to Downtown Naperville, a safe and peaceful community, lush parks, and amazing views.
Visit www.RyanHillRealty.com/listings/query.php to see available homes for sale in East Highlands and other subdivisions of Naperville.
Buying a home? Call me, Teresa Ryan, at (630)718-0424. My team and I can help you find your dream home in East Highlands.