Your roof is an often overlooked but important piece of your home. It can enhance the look of your home and protect the interior from outside elements. Many people don't notice that they need a new roof until water leaks inside when it rains or shingles fall into the yard.
If it's time to replace your roof, it's critical you choose the right materials so you have a roof that last for many years.
You should consider several factors when choosing a material, such as the material's weight, durability, style and color. To make an informed and effective decision about your roofing material, learn about all of your available options.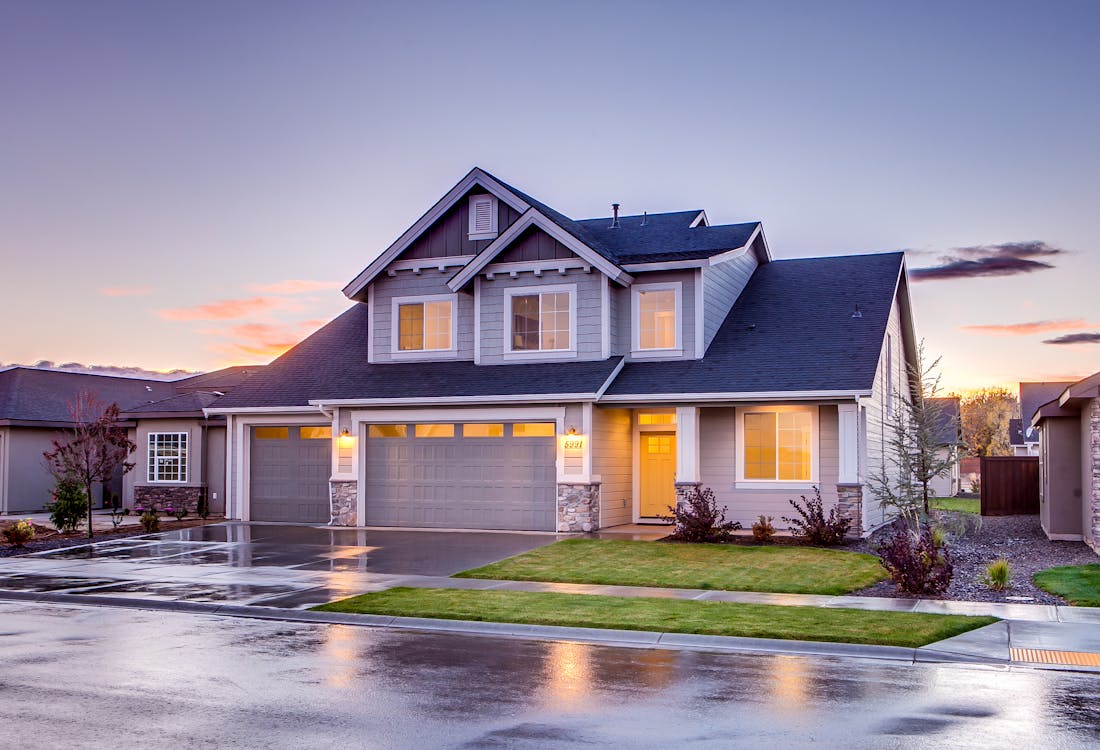 The most common roofing material is asphalt shingles. This material covers an enormous number of houses in the U.S. It's made from organic paper fiber mat, or fiberglass, and is distinguishable with its traditional three-tab layout.
Pros
Asphalt shingles are usually guaranteed to last 20 years, sometimes even 30. Combining their durability with their typically low prices, they're the most cost-efficient choice on the market.
Asphalt shingles also possess good resistance to fire and water damage.
Cons
Asphalt shingles are commonly used in America, so your roof will look like everyone else's.
Not to be confused with clay tiles or slate, concrete tile is a mixture of sand and Portland cement. It's quite heavy but also a bit brittle.
Pros
Concrete tile is tough and long lasting. It's low maintenance, and its weight often prevents damage from the elements. It's also extremely fire resistant, so if you live in a very dry or hot climate, you should consider concrete tile roofing.
Cons
It's more expensive than asphalt shingles, and there's always the possibility that the tiles can break. Concrete tile also possesses low wind resistance and requires a significant amount of energy to manufacture.
Made from natural slate rocks, it's one of the oldest roofing materials. Since it is a rock, it's a bit brittle, quite heavy and usually has a dark gray appearance.
Pros
Slate is the most durable of all roofing materials, which means it has a fairly long life span. The material can take a beating, and you won't have to replace it very often.
Cons
Slate is expensive. Most prices start at $800 per square.
Made of aluminum, zinc alloy, steel or copper, metal is bright and reflective in the distance on a sunny day.
Pros
Metal provides excellent wind resistance, in contrast to concrete tile. In addition, it's a lightweight material but fairly durable. Metal roofs absorb sunlight, so manufacturers are developing "cool roofs," which have both high solar reflectance and thermal emittance.
A cool metal roof can save a building owner as much as 20% in cooling energy costs by efficiently absorbing heat and pushing it back out before it enters the structure.
Cons
Metal can be costly, depending on what it's made from. For example, copper is much more expensive than steel. It isn't as common, but if not installed properly, metal roofs can suffer from durability issues.
Plastic polymer is a synthetic material that can be made to look like slate or wood. The high-tech polymer is used less frequently than other materials.
Pros
It is fairly eco-friendly, as you can recycle most of the materials when the roof is replaced. It's low maintenance and fairly resistant to fire and wind.
Plastic polymer doesn't last quite as long as asphalt, but it has a decent life span and isn't terribly expensive.
Cons
The primary downside is that plastic polymer is relatively new. There are many questions about its effectiveness as a roofing material compared to other proven products.
Whatever roofing material you choose depends on your specific situation, location and budget. You should also consider whether the material follows the fire code in your neighborhood, if there are possible maintenance issues, and how long the material will last. No matter what material you choose, make sure it fits the right combination of your needs.