Naperville IL listed as the best place to live in the U.S!
Are you looking for a place with all the amenities of a big city and the charm of a small town? Well, look no further because Naperville IL is the perfect place for you.
Having lived here in Naperville most of my adult life, I can tell you without a doubt this town deserves to be on the list of the Top Ten "Best Places to Live"!
Looking for a home to buy in Naperville, IL?
With over 400 single family homes to choose from, you will be able to find the perfect match for you.
For a more in-depth focus of all the homes in this city, you can check out my website at www.NapervilleHomesandLifestyle.com
Style and Design is Prominent in Naperville Architecture
Most of the residential homes here are simply breathtaking. Not only will you be amazed at the intricate designs and architecture of these luxurious homes, you'll also be left in awe at the exquisiteness of the interior finishes.
There are a lot of different styles of architecture for you to choose from. There are traditional styles, Georgian, French Provincial, Cape Cod, and there are also custom houses that combine the elegance of the old house styles with a mix of today's modern designs.
Whatever style the house may be, one thing is for sure, you'll be living in a home that measures up to your tastes and demand for quality.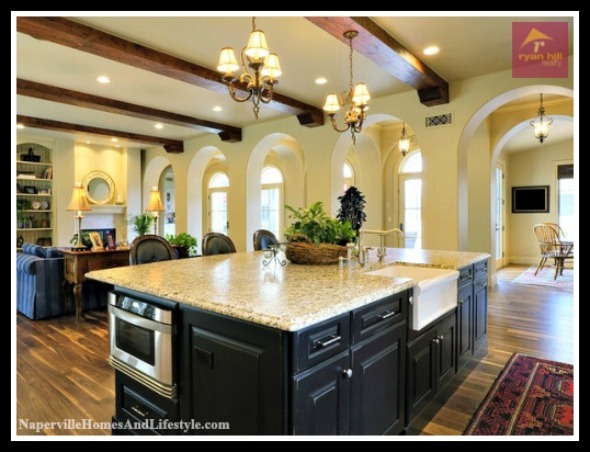 The beauty of Naperville homes are seen on both the inside and out
What I love about the homes in Naperville is...everything! The houses here are so well-made that I find myself being in awe of their quality and beauty. When you see one of these homes I am ready to show you, I bet you would feel the same way too.
There is this one particular traditional home on Oxford Lane that really caught my eye. Inside, it brags not only a 6th, but a 7th bedroom, with a 2nd floor craft room or loft studio. It also has a spectacular heated indoor pool, recreation room and sun room.
But the perfect home is beautiful also on the outside. That is why this home has its very own backyard sport court and even a soccer field! This is a dream home for a family or individuals who like to live an active life.
Call me today to schedule a showing so you can see this home or any other Naperville home that is currently listed for sale.
Live your life to the fullest here in Naperville
You only have one life to live. Why not live it in the best home in one of the best cities? Click here to select from over 600 different homes and start living a luxurious life in Naperville IL!
I am Teresa Ryan and with my help, you can be sure that your real estate interests are taken care of. Call me today at 630-718-0424 to get started on your luxury home search in Naperville.