Your home needs to be neat and clean so that it can form a good impression on the visitors. There is also another advantage of keeping your home up-to-date. When you continuously make upgrades and keep your house in a perfect condition, it means that you are also increasing its value. But how do you increase your house's value without breaking your bank? We have a few simple tips that we think you will find handy.
Picking up home essentials and products is not a difficult thing these days because of the advanced technology. You can sit at home and get all the home essentials you need!
If you want to increase your home value, we recommend you keep reading!
1. Update Your Bathroom
The bathroom of any house can bring in a luxurious vibe if you know what to do.
Create your simple bathroom into a spa bathroom! Change its tiles, because sometimes they get cracked or broken with time. Change all faucets if they are old-fashioned. Most importantly, install a bathtub. However, instead of a large bathtub, get a small one. More and more people are now going for smaller tubs with bigger showers.
2.New Flooring
Once you get new flooring for your house, you will realize what a huge role it plays in changing the appearance of your home.
I love wooden flooring because it is so much more sophisticated than any other kind of flooring. Wooden flooring is also very in these days, and many people are choosing it!
One peek under your carpet will tell you the importance of good flooring. Hardwood floors and tiled floors in any house add warmth and are worth the investment. Hardwood or tiles are also easier to clean as compared to carpets. With carpets, your floors get dirty quickly, and it is also bad for people with allergies.
3.Build an Entertainment Room
It doesn't cost you much to turn your basement into a habitable place. It is far more profitable to utilize your basement instead of letting it go to waste in the dark.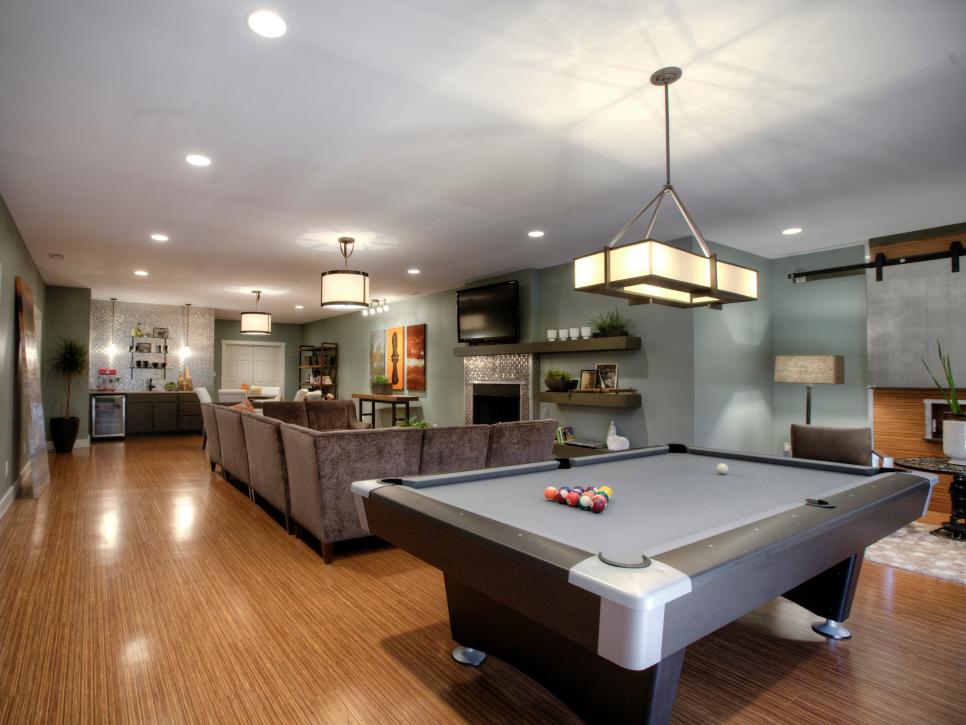 Get a big-screen TV for your basement, a comfortable couch, throw pillows and a table. Game nights will be so much fun, and your house will become so much appealing!
4. Replace the Roof
The roof of your house is something that should be replaced after fifteen or twenty years. Even if your roof is not leaking, you should still replace it as a precautionary measure.
The thing with roofs of houses is that they can get damaged in a shorter time because they are exposed to all the seasonal changes like rains, winds etc.
Replacing your roof instantly increases your properties value. There are many energy-efficient roof choices. If you want to go for another option, you can get a white metal roof. White metal roofs can be up much cooler than black asphalt shingle roofs.
5.Backyard Garden
Don't forget the exterior of your home because it is equally important. Creating a backyard garden will also take much less money than the other house renovations. The other updates we mentioned may cost you a lot of money, but a backyard garden can be created with a few resources.
A garden will bring the much-needed element of nature to your house. Your home's value will increase, and if you choose the right plants, your garden can provide you with vegetables!
To maintain your garden, you may need to hire someone or do some research on your own to have a better understanding of the skill.
6. Build a Swimming Pool
Who doesn't love a swimming pool in a house? If you have a little more budget, you can build a pool!
A swimming pool adds a lot of value to your home, and you don't need to know that from us! With a swimming pool, a house looks luxurious and fun (you won't ever have trouble organizing pool parties). There are not many things that can add value to your house, as a swimming pool can. Make your summers more exciting with a swimming pool!
Try out these updates today and increase your home's value! Good Luck!