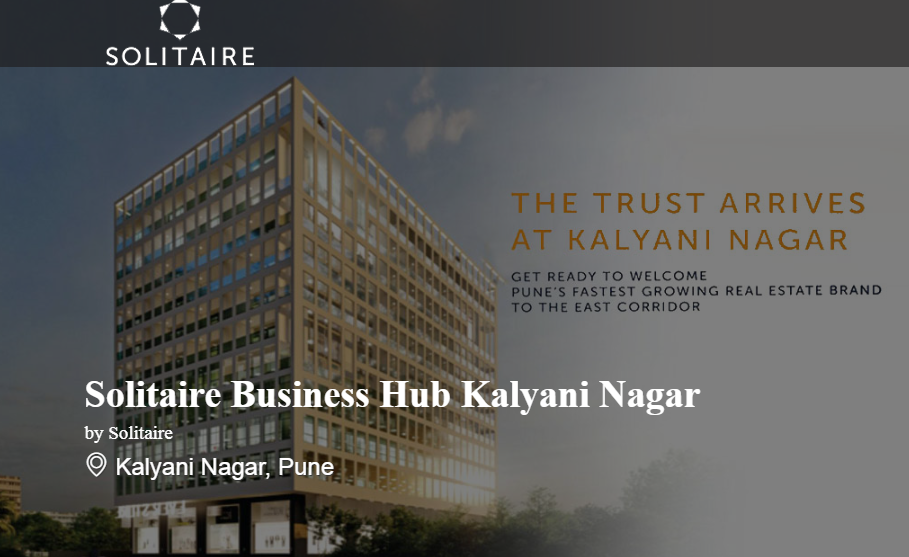 A reputed real estate group has come up with Solitaire Business Hub Kalyani Nagar, a series of 3 commercial complexes in 3 major hubs of Pune. Located in Baner, Wakad and Bibekwadi, these complexes offer an excellent infrastructure. The enhanced business environment here helps to create a healthy workplace environment. The office spaces here have been integrated with features of a corporate sector, with meeting pods, conference rooms and more. The spaces come in different configurations and are suited for a varied range of purposes.
These hubs have been positioned into their locations only after careful consideration. These hubs are located close to IT parks, which offer great prospects for technology-related businesses. Finding skilled employees wouldn't be hard as Pune has a cosmopolitan population and a strong educational infrastructure.
It is expected that Solitaire Business Hub Kalyani Nagar Pune would become an important commercial and corporate destination in the near future.