Imagine living in a neighborhood that features a 15-acre lake, four parks, a pool and several miles of nature trails to roam and explore. In a world that has become so consumed with technology and gadgets, it is refreshing to think about a place where using your imagination to play and enjoying the outdoors is encouraged. The best part of this vision is that it is becoming a reality in Holding Village. Having fun outside with your friends and family, while also getting to enjoy the luxuries of a brand new home, has never been easier.
Holding Village is located in picturesque Wake Forest, North Carolina. The town of Wake Forest allows residents to experience life in a small town while also having easy access to all of the amenities they need just down the road in Raleigh, NC. So you can check out some of the local shops and restaurants, and conveniently run all of your other errands at stores like Target and Home Depot as well.
Another unique feature of this Wake Forest neighborhood is the history found in the location. Holding Village is currently being built on property that was previously a dairy farm. The farm was owned by the Holding Family who was instrumental in establishing the town of Wake Forest back in 1880-1920.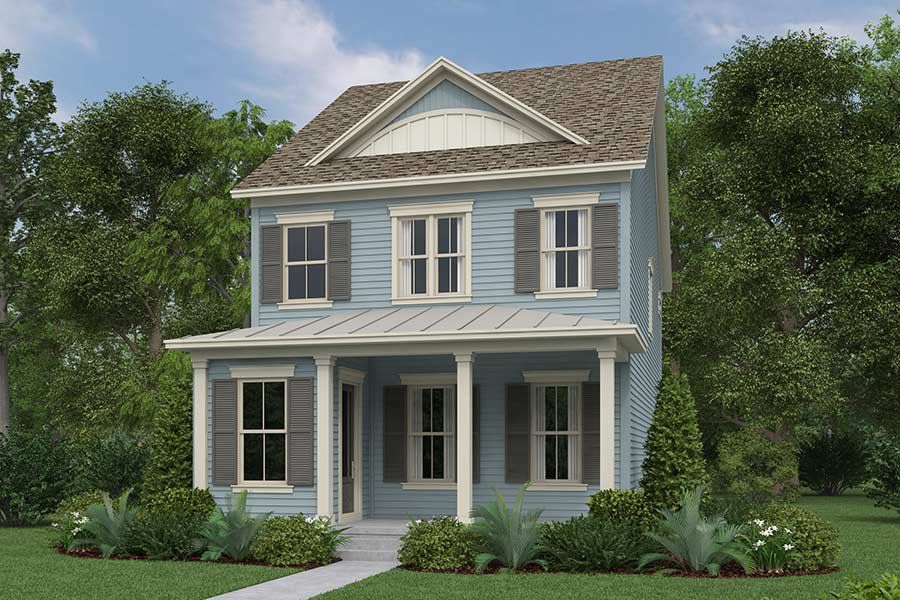 The first segment planned for Holding Village includes the construction of 374 single-family homes, and 124 homes are expected to be ready by winter of this year. Coming from three different builders, Ashton Woods, John Wieland Homes and Neighborhoods and Drees Homes, there will be a variety of home styles available, but front porches and rear garages will be a common theme seen throughout the development. What better way to encourage some front porch sitting and taking in the fresh air?
While Holding Village values and focuses on the great outdoors, developers have not forgotten about the need for technology in these homes as well. Holding Village will be a 1G community, and all homes will feature ultra-high internet speeds provided by CenturyLink. This "Fiber to the Forest" technology is sure to be appreciated by all.
While development is still in the early stages, there are big plans and high expectations for this lakefront property in Holding Village.