The numbers are in for 2017! Last year was a banner year for Summerville Real Estate and homes for sale in Summerville sold remarkably quickly. Here is a quick look to demonstrate what the average sales price in Summerville, SC has done over the last three years.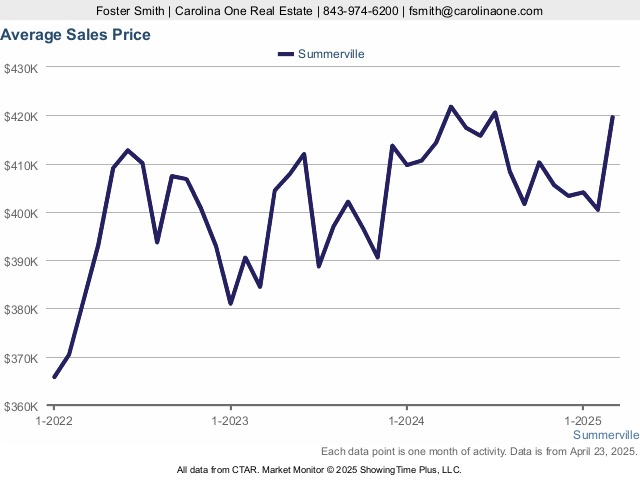 The average price per square foot for a home in Summerville has also increased greatly, rising 7% from last year to $116.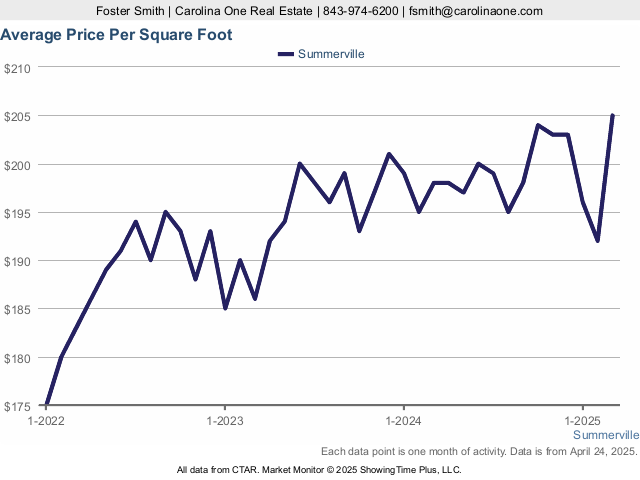 The demand for homes for sale in Summerville has greatly increased as more people move to the Charleston, SC area and, as a result, homes are moving quickly. The real estate market has seen a tremendous increase in new homes for sale in Summerville as the demand grows and the supply of resale homes dwindles. New home developments and master planned communities, such as Cane Bay Plantation, Nexton, and Summers Corner are meeting the needs of many people desiring to live in Summerville with amenity centers and schools within the communities. In this market, make sure you are working with a Summerville realtor who is working every day to keep you aware of what Summerville listings are available and when they come on the market! Watch "How to Get the House You Want!" for more information! Please feel free to contact me if you are interested in buying a home in Summerville, new home in Summerville , a historic home in Summerville or selling your Summerville home.