Homes Runnymeade Alexandria Va 22310 | The Difference 5 Years Makes
Originally Posted At: www.comehomevirginia.com/runnymeade-alex-va-22310-homes-the-difference-5-years-makes-in-prices
As Alexandra area of Fairfax County has developed and grown over the years, there are many distinct and unique neighborhoods as well as those that blend with one another seamlessly. To list all the neighborhoods and subdivisions in Fairfax County would take pages of text. Here are just three examples of communities that have many options of fee simple (Not Condo) properties that individuals, couples and families might consider.
* Kingstowne – Alexandria (Fairfax) Virginia 22310
* Saratoga both Homes and Town Houses 22150
* Kings Park West 22032
Regardless of whether you are looking for a home with a contemporary or more traditional floor plan the vast number of options to choose from could make Runnymeade the perfect choice for you. Fairfax also boasts many highly rated public and private school options. The Runnymeade Neighborhood less 1 mile outside the Capital Beltway and just off of South Van Dorn Street in Alexandria. Making it a great location for commuting to almost anywhere in the Virginia metro region. The Runnymeade townhome community consists of 360 townhomes built beginning in 1982 and construction was completed in 1987. Some of the townhomes have one car garages and floor plans range from 3-4 levels with 3 bedrooms to some 4 bedrooms many of the homes have been extensively updated and upgraded.
Today, I would like to talk about Home Prices: The Difference 5 Years Makes to home prices
The economists at CoreLogic recently released a special report entitled, Evaluating the Housing Market Since the Great Recession. The goal of the report was to look at economic recovery since the Great Recession of December 2007 through June 2009.
A key indicator used in the report to determine the health of the current housing market was home price appreciation. CoreLogic focused on appreciation from December 2012 to December 2017 to show how home prices over the last five years have changed.
Frank Nothaft, Chief Economist at CoreLogic, commented on the importance of breaking out the data by state,
"Homeowners in the United States experienced a run-up in prices from the early 2000's to 2006 and then saw the trend reverse with steady declines through 2011. After finally reaching bottom in 2011, home prices began a slow rise back to where we are now.
Increasingly strong demand and very low supply, as well as vibrant job markets — particularly true in N. Virginia – have given some of the hardest-hit housing markets a boost in home prices. But, there are many areas that are still not back to pre-crash levels."
The map below was created to show the national 5-year appreciation from December 2012 – December 2017 state by state.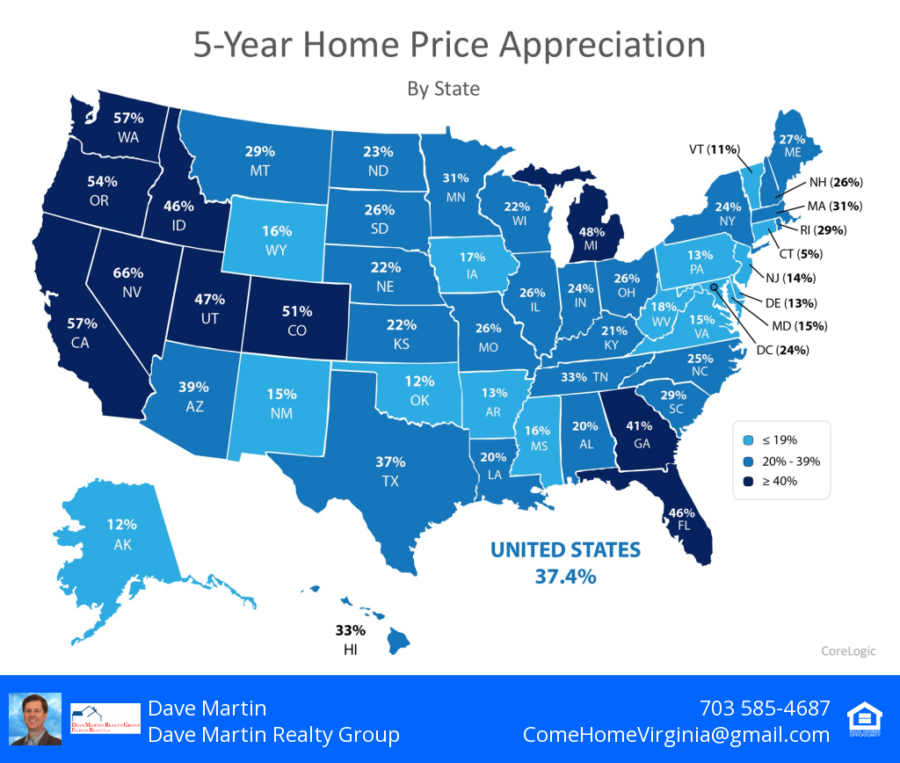 Today let's look at what difference 5 years can make to home prices.
Nationally, the cumulative appreciation over the five-year period was 37.4%, with a high of 66% in Nevada, and a modest increase of 5% in Connecticut.
CLICK TO SEARCH RUNNYMEADE HOMES FOR SALE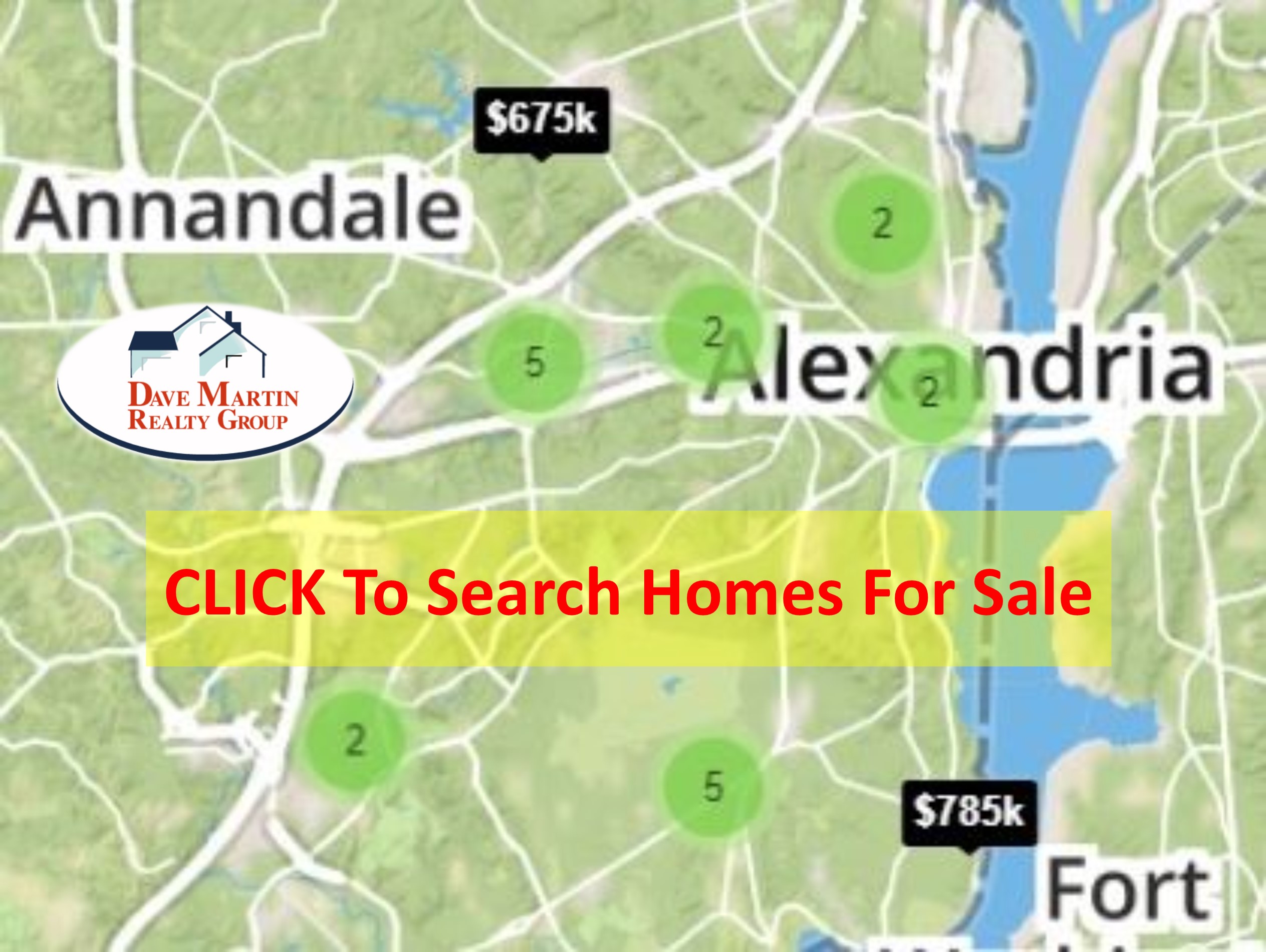 Where were prices expected to go?
Every quarter, Pulsenomics surveys a nationwide panel of over 100 economists, Continue Reading Here: www.comehomevirginia.com/runnymeade-alex-va-22310-homes-the-difference-5-years-makes-in-prices
Other Articles You'll Find Helpful
---
home buyer, home seller, buyer agent, northern va homes, guarantee, alexandria virginia buyers agent