Happy New Year! As we begin a new decade, the local real estate market in Summerville remains promising and strong. Here is what happened last month in real estate in Summerville, SC.
According to our Summerville real estate market reports, we now have 9% less homes for sale in Summerville then we did this time last year and the average sales price for homes in Summerville has risen to $274,665, which is 2% up from this time last year.
We saw 332 homes for sale in Summerville sell after an average of 38 days on the market. The number of days it takes for a home to sell in Summerville has gone down by 24% from this time last year.
We are still quite low with the months supply of homes for sale in Summerville as the chart below indicates clearly.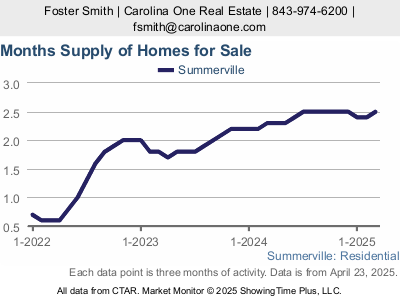 The average price per square foot in Summerville held at slightly above $130/square foot last month.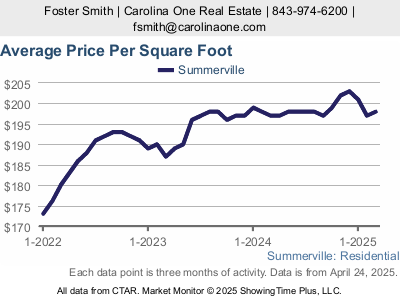 If 2020 is your year for selling or buying a home in Summerville, I can help! If you need to find out how much home you can afford, visit my site to learn more. How Much House Can I afford?
If you are a home seller and would like to discuss your Summerville Home and what it is worth in our market today, please e-mail me for more information or fill out this form.