The Summerville Real Estate Market is quickly approaching the famous Spring Market and the reports continue to show a strong seller's market. According to our Summerville real estate market reports, we now have 11% less homes for sale in Summerville then we did this time last year and the average sales price for homes in Summerville has risen to $285,401, which is 12% up from this time last year.
We saw 278 homes for sale in Summerville sell after an average of 40 days on the market. The number of days it takes for a home to sell in Summerville has gone down by 32% from this time last year.
We are still quite low with the months supply of homes for sale in Summerville dipping below 2.5 months. (A balanced market averages 5-6 months of home inventory.)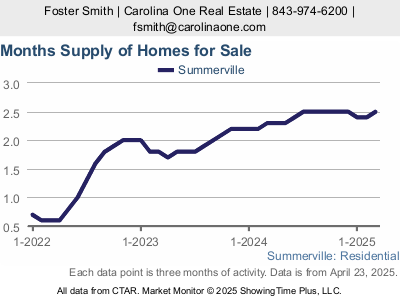 The average price per square foot in Summerville rose significantly to $133/square foot last month due to the lack of inventory.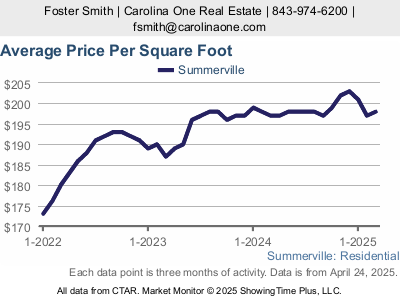 If 2020 is your year for selling or buying a home in Summerville, I can help! If you need to find out how much home you can afford, visit my site to learn more. How Much House Can I afford?
If you are a home seller and would like to discuss your Summerville Home and what it is worth in our market today, please e-mail me for more information or fill out this form.