Summer is coming. Soon, we will be complaining about the heat we so longed for in the winter months. As temperatures rise past the 80s, we will both want to get outside and find relief from the sun's rays. There's no better way to cool down than to jump in the water.
If you are fortunate enough to have a swimming pool, you can accomplish this by walking out your door. Of course, as with anything else that is fun, there are unfortunate accidents that can happen if you are reckless or careless. Here are a few tips to prevent pool accidents so your summer will remain enjoyable.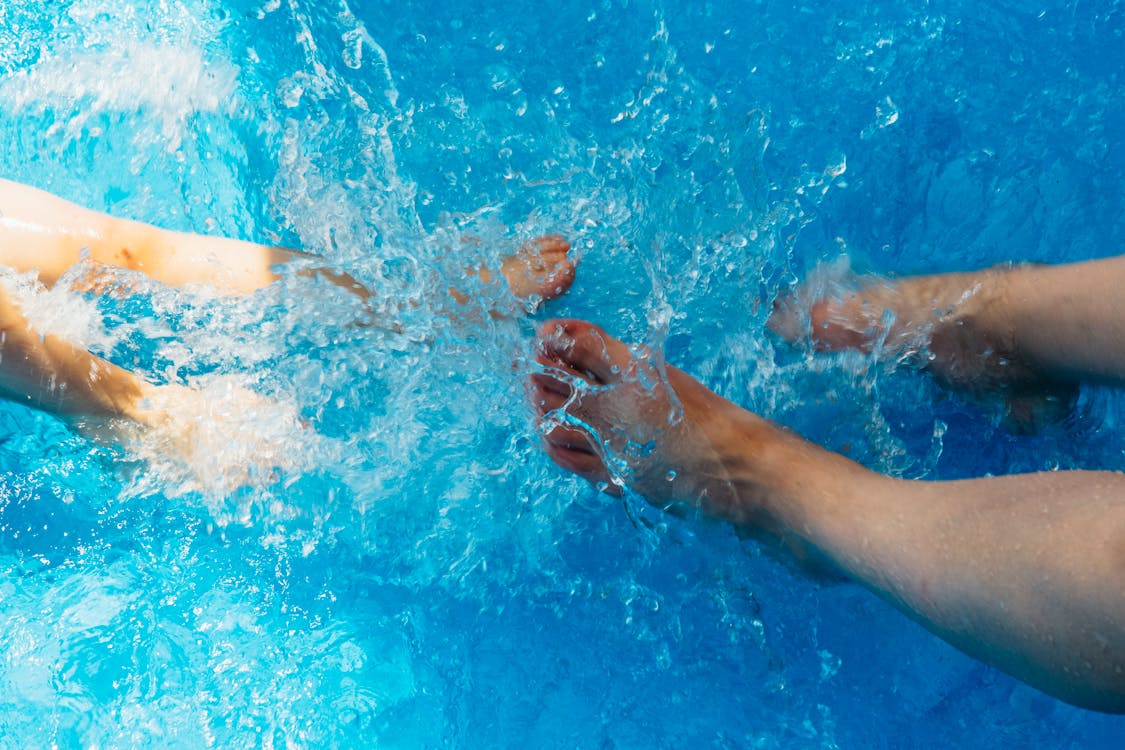 Teach Your Children to Swim
You should teach your children to swim anyway, but if you have a pool, this is an absolute must. Depending on who you ask, children can start getting in the water with you right away and can start swimming lessons at age one. That doesn't mean they will be independent swimmers by then or that you won't have to supervise them. It's simply the first logical step in preventing death. If your children can't swim, they will drown if they ever fall in the pool.
Establish and Enforce Pool Rules
In addition to not allowing non-swimmers in your pool area, you should discuss basic do's and don'ts with any guests who will use your pool:
Don't allow running. This is for obvious reasons. The pool area will most likely always be wet. It is also a hard surface, and these combinations can make for a painful slip and fall.
Keep toys away from the pool when they aren't being used. They can be tripping hazards, and they can lure children to the pool.
Do not allow diving. A household pool probably isn't deep enough for anyone to safely dive in. Thwart any accidents by removing any previously installed diving board and posting clear signage that says diving is not allowed. There have been too many accidents where people have dived in at an unsafe depth and have suffered permanent spinal cord damage or death.
No bikes by the pool. Do not allow bicycles or tricycles or anything with wheels near the pool. Imaginations might have a way of producing some unwanted results.
Keep electrical appliances away. Electrical appliances making contact with the water or a wet person could produce an electrical shock. Avoid this by making sure electrical appliances do not enter the pool area. These days, people use small portable devices, but you don't want anything plugged in near the pool. An iPod won't kill you, although it could get destroyed by submersion.
Install a Fence Around Your Pool
It's always a good idea to fence in your pool in order to keep unwanted guests and animals out. In many states, it's the law. A locked fence or pool enclosure can reduce up to 83% of the risk of drowning or injury. There are a number of ways this can be accomplished, but any fence or enclosure should meet these minimum safety standards:
It should be at least four feet tall to keep out children and not be easily climbable. The higher the better.

Spaces between the bars should be no more than four inches. This is why chain link fencing isn't a good idea — it's so easy to climb.

Have a self-closing and self-latching gate. You want to make sure it only opens out, not into the pool area, as this could create a safety hazard.
Maintain Your Pool Area
Always supervise children using your pool. Make sure they aren't swimming alone and, depending on their ages, that a responsible adult is always among them. Also, look around for these potential pool hazards that may come and go with your guests:
Keep children away from tempting ladders and steps. When the pool is not in use, make sure these are locked up or put away.
Make sure your pool cover fits properly. You don't want children sneaking in or animals' curiosity to get the better of them. Invest in a locked pool cover for additional protection. Regularly insect your pool cover for tears and cracks. After it rains, make sure there isn't a heavy puddle weighing down your cover, as this could cause damage.
Store your pool chemicals away from the pool area and make sure they're inaccessible to children. Make sure your pool chemicals aren't expired and that your water chemistry is healthy. If you want to avoid the hassle, hire a pool service, which can regularly maintain your pool.
Check drains for cracks and for unwanted animals or things trapped inside. If drains aren't properly maintained, people can get their extremities stuck in them, and this can be quite painful. Make sure the covers fit and that there aren't any screws or pieces missing. Know how to shut off the pool filter should someone get their hair or arm stuck inside.
Have a pool first aid kit nearby. It addition to the usual first aid items, have a flotation device and a pair of scissors. Make sure a phone is always near the pool.
Invest in a pool alarm. Some are made to sound an alarm if anyone unwanted enters the pool — say, during the night. There are also models equipped with wristbands that sound when a specific person enters the water.
There is only so much you can do while still enjoying your pool. You want to have fun, and you want to enjoy your friends and family. But a little safety goes a long way. You want your memories of your summer swims to be happy. Safely enjoy your pool and have a great summer.