Escape the busy city and enjoy a fun vacation in a charming Santa Cruz beach home for sale today!
Be the first to view this cozy two bedroom house conveniently located in the Seacliff neighborhood of Aptos CA. Whether you're looking for a quick weekend getaway or a second place to call your home, this might just be what you're looking for.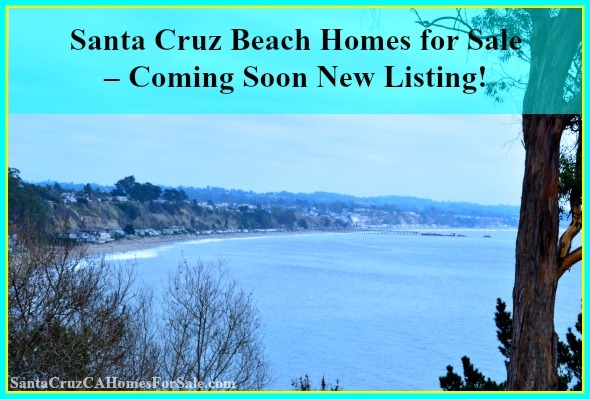 Wake up every morning energized to take on an adventurous day under the sun, with the sea and the sand as your guide. Just a short walk from the house is the famed Seacliff State Beach, a popular swimming spot.
You'll never run out of things to do when you live in the expansive community in Seacliff Beach!
Apart from swimming, you and your family can also do plenty of fun activities. Seacliff is the location of the historic abandoned concrete ship, the SS Palo Alto. Families can visit the fishing pier and spend hours on end trying to catch the biggest fish in the area.
If you're not a fan of fishing, you can go boating and exploring the abundant animal and plant life. Get ready to identify various types of birds and marine life, such as harbor seals, barnacles, dolphins, sea lions, whales, sea otters, and more.
An hour's drive away from San Francisco, this single family home is also a few minutes away from the Capitola Wharf and Monterey Bay – popular vacation spots for families, couples, and friends looking to enjoy a quick getaway from the city.
Convenience, luxury, and adventure - what more can you ask for?
A laid back and casual lifestyle awaits when you live in this house for sale in Santa Cruz CA. Surfers flock the beach regularly for a ride on one of its many waves. The Seacliff State Beach offers a variety of wave shapes that are friendly to both amateur and professional surfers alike.
You can even invite family and friends over for a brunch or a lunch party after an exciting day at the beach. Wash the sands off your hair after swimming and surfing for hours. You'll never run out of things to do when you live in this cozy abode. Conveniently located near shops, schools, and parks, it's the perfectly accessible getaway beach home.
Apart from the convenient location and the sturdy structure of this house, it also comes with a price tag that's hard to beat. Take advantage of this deal and learn more about the oceanfront community it's in by visitinghttp://SantaCruzCAHomesforSale.com
Looking to buy or sell a home in Capitola and Santa Cruz? Let me show you homes that are not on the market yet so you have the buying advantage. Want to know what your home is worth? Just let me know the address for a FREE no obligation Market Value Analysis delivered to your home or email. Contact Sandy Wallace at 831-818-7099.