Richard Morrison Realtor
Hello, my name is Richard Morrison Realtor in Vancouver Extraordinaire! I am a real estate professional with over 15 years of
experience in and have solid real estate knowledge worldwide. I have
bought and sold in Canada, USA, Europe and South America. I also love to
study and keep informed of world economic and geo-political events, and
also love to travel, which is an added bonus.
Richard Morrison Vancouver Realtor also has co-authored the book "Real Estate Action 2.0" with Ozzie Jurock, Canada's real estate mogul: 
https://www.amazon.ca/Estate-Action-Buying-Understanding-Challenge-ebook/dp/B01LW6DFKK
My chapter is titled "Investment is Sacrifice." You can search the description on Amazon.
I've been brainstorming some topics that I think you
would get a ton of value. I also have more educational and informative topics in my mind. Hopefully you get great value from my contribution.

Thank you for your time.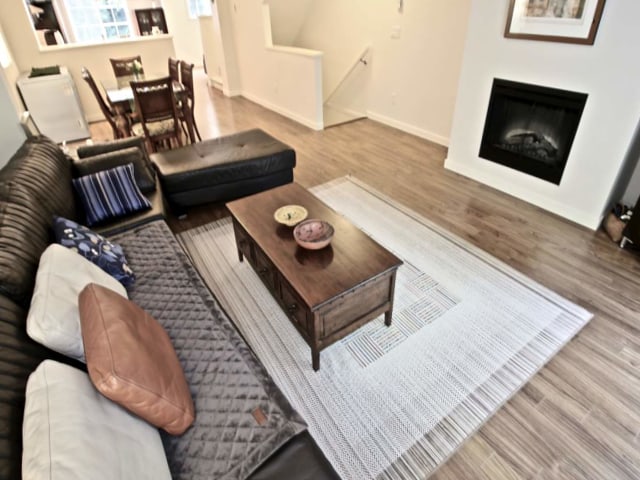 This city is one of the most exciting cities to visit in Canada. It has some of the best beaches in the world, a fantastic arts scene, fantastic dining and some of the most beautiful natural landscapes in the world. With a strong economy and some of the best natural beauty in North America, it's no wonder Metro Vancouver has become a top real estate destination.
The city has been growing steadily for decades, as has the cost of living. Those same cost increases have driven up housing prices to new heights. When you own a home you may feel like you're paying a lot of money for a lot of daily goods.

Richard Morrison Vancouver Realtor has been active for decades and has trained and worked with many agents. Richard attended Simon Fraser University. As an active member of the BC Real Estate Association (BREA), he has sold a significant number of properties. However he also devotes in a number of projects and fundraisers over the years. With this in mind, it should come as no surprise that Richard Morrison Realtor enjoys community service.
Richard Morrison Vancouver Homes
3103 Kingsway #209, Vancouver, BC V5R 5J9
(778) 900-2235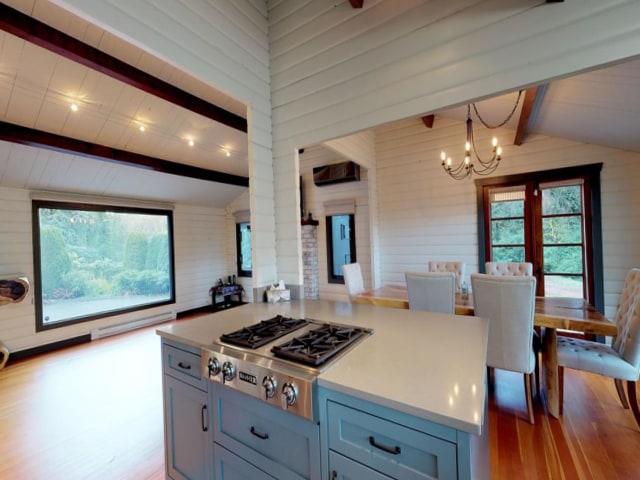 Most of the condos that are listed for sale in the city are going to be used rentals. Even though many people consider owning a home / condo to be the ultimate status symbol, most people are having second thoughts about buying their dream home. This is because costs are a significant factor.
For a small percentage of people, owning a home may be the way to go. If that's you, Richard Morrison Realtor is a great place to find a good deal on a condo or condominium unit. Vancouver condos can offer you a great deal on a home and some of the best amenities in the world. Finding the right condo that meets your individual wants and needs can be a challenge.
For those people who are thinking about moving and owning a home, the choice of location is always a deciding factor. This city is located in the heart of the Canadian Pacific Railway's busiest hub, right in the center of the city. You'll be surrounded by fabulous natural sights like Stanley Park, with its long rolling hills and forests.
However, if you're looking for more of a city atmosphere, you can find condos and condominium units just outside of downtown . The city has some of the most beautiful waterfront views in the world. The city is also very close to several major airports, which means that getting to is very easy and convenient.
No matter where you choose to live in, there will be plenty of places to get to and from. You'll be close to everything you need for daily life, from your local grocery store to major business districts. Richard Morrison Vancouver realtor can show you around the best real estate BC has to offer.
One of the most popular areas is North, because it is very close to the city centre and offers fantastic cultural and entertainment opportunities. Nearby areas include Point Grey, Delta, Maple Ridge, Pitt Meadows, Burnaby, New Westminster, and Burnaby South.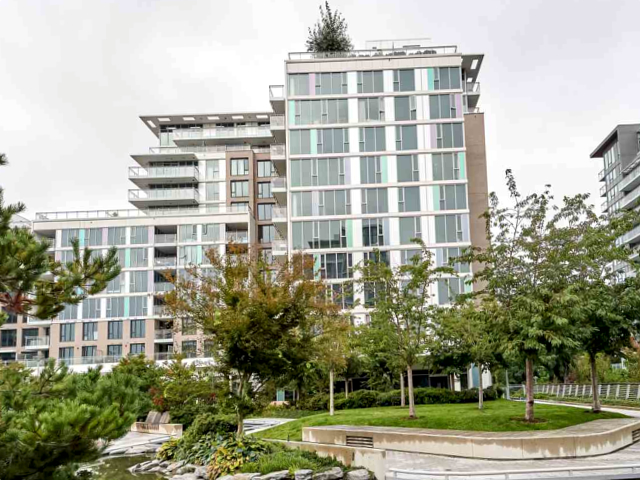 For someone who lives and wants to find a great place to purchase a condo, Richard Morrison Vancouver Realtor has over 17+ years of experience in Metro Vancouver. They can find a great condo or condominium unit at a very affordable price.
There are a huge number of sites that specialize in listings on MLS. Most of these sites will do an extensive comparison between the apartments available on the websites and the properties that are actually available. In addition, many of these sites will also display information on a person's credit rating, income and employment history, and even various types of work experience.
Once you find a home that you love, you should contact Richard Morrison Realtor immediately and begin negotiating the price of the property. The bottomline is that the cost of a rental in The city is cheap compared to the cost of ownership, so why not take the plunge and get a great home and deal for yourself?

So, next time you have a business or want to learn more about the Vancouver Real Estate business, take a moment to stop by Richard Morrison Vancouver Realtor's office. They are ready to discuss your real estate needs, and their wide range of tools and services.
Richard Morrison Realtor Reviews
In the North Shore real estate market, Richard Morrison realtor can provide you with the best services to make the best use of your property. Richard Morrison realtor has a good relationship with most of the developers and also represents many other major developers as well.
The prices of properties that Richard Morrison Realtor in Vancouver can supply you with depend on the individual and the property that you wish to buy. If you are looking for a house for sale in Vancouver, then most of the Richard Morrison agents can provide you with the latest trends in the market, what it takes to buy a home or an apartment and how to negotiate for a good price.
By purchasing a property from a Richard Morrison realtor you can expect to have a great experience and wonderful home. The Richard Morrison agent can get all the details for you can relax and enjoy your visit to the property. The agents can give you more information about your purchase.
The agents will take care of the marketing of the property. They can tell you what prices are like at that particular location and also give you more information about the properties. You can get valuable information about the various types of properties available in the Canadian real estate market and where you can find them.
The Richard Morrison realtor will give you information on the properties that you may want to purchase and also what areas to look for in the North American market. They can also give you all the latest updates and reports about the city. This is what you will need when you decide to purchase a property.
Richard Morrison is a renowned realtor. The agents can provide you with all the basic information about the property that you want to purchase and you can negotiate with the developer and the seller to get the best deal.
You can also hire a Richard Morrison agent to discuss the process of purchasing the property. If you know the right questions to ask, you can get more information about the process of purchasing a property. If you would like to buy property you can hire a Richard Morrison agent to help you with this process and the other required services.
A Richard Morrison's realtor agent can also assist you in your negotiations. They can negotiate the sale price and they can also make sure that you get the best price for the property. This is what you can be assured when you hire an agent to assist you in the negotiation.
When you are hiring a Richard Morrison realtor, you can expect to get information about the property, the neighborhood, about the area and the schools in the area. You can also get information about the shopping centers, bus lines, restaurants, coffee shops, tourist attractions, and other sites that are available in the area. They can tell you all these things without having to look for them.
Another good thing about using the services of a Richard Morrison realtor is that they can provide you with information about the closing costs of the property as well as the valuation. The sellers are usually very friendly and they want to sell their property quickly. They may try to avoid giving you full information about the closing costs and the valuation.
These are just some of the reasons why you should consider using Richard Morrison realtor when you are trying to purchase a property. In addition, you can also use the services of a Richard Morrison agent to help you with your concerns such as finding a lawyer or mortgage broker, getting the most affordable option for the property that you are buying, negotiating with the seller, getting an appraisal, negotiating the selling price and also, ensuring that you get the best deal possible for the property.
In conclusion, it is clear that Richard Morrison is a realtor that has become known for providing outstanding services to people who are planning to purchase a property. To purchase a property from a Richard Morrison agent you will have to look at their pricing structure which is quite expensive compared to other agents in the industry.
Find a Realtor For Your BC Property
Richard Morrison is an experienced realtor. His track record of success and hard work has earned him the position of a seasoned Realtor.
Morrison's experience as a Realtor gives him a good understanding of the industry. His job is to take a look at the various properties on the marke and the current state of the real estate market. He then uses his skill and training to match a property with the best buyer.
Finding the right deal for you and your family can be challenging. And while there are lots of advantages to owning real estate, there are also risks. In order to find the right type of property, you will need to put some effort into your search. And finding a good realtor can make that all a little easier.
Finding a realtor is like looking for a needle in a haystack. The real estate market in this city has been hammered by the global economic crisis and finding good deals has become even more difficult. However, with the right realtor, finding the right property for you will be relatively easy.
Many people are trying to find the right type of home to fit their needs and the market. Unfortunately, finding a good realtor may not be as easy as finding a needle in a haystack. The normal and expected conditions that exist in this area are expensive homes, and they are often purchased quickly. As a result, many people who want to buy a home can find themselves competing with high prices for a home they might otherwise be able to purchase.
Now it's true that has some great options for rent. There are many great properties available for rent in this city. But the affordability of rent for the average person can sometimes make it difficult to afford. So getting a good realtor can make the search much easier.
Now the last thing you want to do when looking for a home is to get to the point where you don't think about buying something when you see it, but rather just renting it out as a long term plan. You want to make sure you use your realtor to help you find the right type of home that will best suit your lifestyle. A great realtor can help you get a good deal on a property. They can make finding the right type of home that you want much easier.
The best realtor can help you find a great deal on a property, especially if you are looking for properties that will fit your budget. There are plenty of properties available, but that doesn't mean that you have to pay too much for them. When you work with a great realtor, you can get the right type of property at the right price.
They are well trained in the business and know exactly what properties are available and how much each one is going for. A good realtor can work with you and find the right type of property for you. They can help you find the right one and help you work with the right type of financing.
In today's market, finding a great home in the right price is critical. Finding a realtor that knows the marketplace and can help you find the right home and make it affordable is essential.
It's important to work with a realtor that is willing to give you information and educate you about the types of properties that are available in your area. Using a realtor that doesn't put you in the right mindset can cost you dearly in the end. Find the right realtor and the right property is within your reach.
Whether you're job market is looking for a little bit of a space away from home or you simply want to move into your dream home, finding a good real estate agent can make the process much easier. If you're ready to enter the real estate market you may want to take a look at some of the MLS listings that are on the market right now. and see if any of them may be a good fit for you.
Why is Real Estate Market So Popular?
This is the best deal in British Columbia. The national average house value in BC was $711,300 last month. In the city this figure is almost $2 million.
Whether it's a distressed housing market or a property market that is being stretched too thin, there is no doubt that this town offers more than its fair share of great deals. While we all have our own definitions for affordability, the truth is that a large number of properties can be found at less than 30% of their purchase price. In fact, many developers are still able to deliver houses at even lower prices than this, provided they plan their projects carefully.
But what makes this west coast town so great for homebuyers? What keeps the current market alive and kicking? These questions need to be addressed if a solid solution to the problem of affordability is to be found.
It has had two main factors that have combined to make it one of the best places to buy in BC. First, the city is an open one. With the speed of the transportation and communication systems, there is never a shortage of opportunities for real estate sales. Furthermore, there is always plenty of people moving into the city, causing the Lower Mainlan to be quite an attractive option for people who are just looking for a place to call home.
If you think the density of people in the Lower Mainland is the reason why the housing market is so strong, think again. This factor alone accounts for a considerable amount of the number of homes available to buy.
The second component is seen in the number of new construction that is constantly coming into the city. While people are usually concerned about the impact that larger cities like Toronto, Montreal are having on the local economy, one would have to consider the fact that the sales of housing properties in Canada are also supported by new construction.
There has been a huge increase in housing construction over the past few years, with nearly one quarter of the total houses sold being built. While this may not seem like a big deal, it provides enough of a market for buyers.
The first two reasons are obviously big contributors to the number of properties for sale in Canada However, what other factors are there? In other words, what other things can be considered when talking about why the market is so strong in BC?
Building activity is certainly not the only thing that makes a successful buyer. A good example of how property can be found is when the value of the city's housing stock decreases. When housing prices begin to decrease, the developers that were putting up the new houses are now out of a profitable project and are forced to sell off their properties.
The final result is often a sense of doom and gloom amongst the local community. Of course, this is hardly the only possible outcome. There are other factors that can contribute to the long term stability of the housing market in BC. See some of Richard Morrison Realtor Reviews online and let's get started!
The provincial government is considering the possibility of regulating the type of home development in BC. Although these types of regulations are typically looked upon as too expensive, there are also the concerns that these regulations could limit a developer's ability to build. Again, this would have a negative impact on the economy of the province.
Burnaby real estate is still growing, but it looks like this growth will slow down sometime in the future. While Burnaby is the best place to buy a house in BC, it appears that the situation is very precarious right now.
Mortgage 101 - How To Finance Your Property in Canada?
One thing that many people do not know about the Canadian real estate market is the fact that the mortgage lenders are very liberal when it comes to approving mortgages. If you think that you will be able to obtain a mortgage in Canada then you should always apply with the first lender that you find. However, even if you find the right mortgage lender for your project you may not find the lowest price.
You should get quotes from at least three lenders before you choose one. When you take the time to compare the quotes you will notice that some of the lenders are trying to attract your business.
In most cases these lenders are trying to sell you financing in order to gain you as a client. The real estate business is big in Canada so they will not be as competitive as they are in the US. While it is possible for you to find financing at a good rate there are always more affordable rates available.
Even though there are more lenders available in the real estate market, it is still important that you keep your personal finances in mind. You should always remember that the lowest mortgage rate can turn into an unaffordable rate if you are unable to make your payments. You will have a mortgage payment to remember but in the end it will still be much cheaper than paying high interest rates.
You may want to consider a cheap loan to purchase a property but it is important that you also consider what your monthly payments will be. You do not want to pay too much money on a loan that you can avoid. Your property will appreciate if you are able to pay the lower monthly payments.
The Canadian real estate market is a growing market and this can be a good thing for you. You can start out with a few months rental payments before you decide to purchase a property. Then you can buy the property for a small down payment.
The benefits of buying a property when you are first getting started in the business are that you will only need to pay for the purchase price when you are ready to move in. You do not have to worry about paying for the repairs and the taxes. This will also help you build up equity quicker because you are building a savings account.
If you are looking for a property in the Canadian real estate market then you should always consider renting the property. You can also use a landlord loan to finance the property. Many people prefer this option because it is a great way to get the property under control.
If you rent a property then you will only have to pay a percentage of the expenses of the property while you are living in it. You will not have to pay any of the costs up front. This can be an excellent way to save money in the long run.
If you are looking for a property in the Canadian real estate market you should consider the rental payments. The amount of monthly payments that you make will determine how much you are going to save on the property. While you are taking care of the maintenance of the property you will find that you are making more money.
For you to be able to get a large bank loan you will have to have a very good credit rating. If you are trying to get a large loan then your credit rating is not going to be the deciding factor in your ability to obtain financing. You may find that the lenders are hesitant to approve loans to individuals with poor credit ratings.
If you want to make money in the Canadian real estate market then you should think about renting a property rather than buying a property. The advantages of this are that you can gain equity in the property quickly without putting money down and you will not have to pay the full amount of the purchase price when you are ready to move in. This is a great way to use your money and grow it.
Finding Your Luxury Home
The luxury of luxury homes is in this city. Luxury, big and trendy are the new buzzwords, but when you have both these factors in one place, it only makes Canada the ultimate place to get out and about. These places are all ready for you.
If you are looking for a city to visit then why not a vacation in a beautiful and cost-efficient area? This is one of the most beautiful places in Canada. Its temperate climate allows the abundance of majestic scenery. It can be very cold in the winter time and very hot in the summer.
To break away from the constant stress that modern life brings, head out to the mountains of British Columbia. Get away and relax, by choosing to buy luxury homes here. There are many different areas here to consider and the property prices vary according to size and location.
The nature and other locations all around Surrey make it the perfect location for a tropical resort, spa or health center. This is the perfect place to get away, where you can have the very best of everything. This is the perfect option for those who want to stay at home.
What better way to experience the magic of luxury than to be in Richmond BC. In order to get an advantage, you need to know where to find them. Because if you don't know where to look, it could end up being a long search.
Many people tend to go to real estate agents and pick out their dream home. They will then spend hours on the phone with their broker, making sure they are receiving the best possible price. For those who want to move quickly, or are on a tight budget, this option could just not be the answer.
The best option is to choose luxury homes in New Westminster and avoid the middleman. This option is a lot less expensive than buying a large home in Coquitlam and there is no real estate agent involved. Since it is less expensive, it's the ideal option for a number of people.
Those who want to stay closer to their families may want to opt for the option of buying direct from the developer. Some individuals prefer to build their own homes instead of getting them manufactured. Others who prefer to put their own design in their homes prefer to purchase it directly from the developer, rather than from a broker.
It is important to find out exactly how much luxury homes in Whistler will cost before you decide on which direction to take. To get started you will want to choose the area where you want to live. Once you have picked out your location, you should find out what price range you are looking at.
Most people like to work with agents, because it is a lot more convenient. But what happens when you are trying to decide between this and the second option, where you can buy direct from the developer? This option can prove to be a little more expensive than purchasing directly from the developer, but it has a number of advantages over traditional agents.
When you purchase directly from the developer, you have a very exclusive source of buyers. These homes are considered "pre-approved" and are typically sold to the first couple to attend the open house. This is not the case with traditional real estate agents.
If you are looking for luxury homes to buy, Greater Vancouver is the right choice. This is the best city to buy luxury homes in, as its location offers plenty of space for visitors, relaxation and even high-end shopping. Those looking for a second home should also visit Toronto, Ottawa and Montreal.