Follow a system
You have probably read The 7 Habits of Highly Effective People by Stephen Covey.
In real estate, just like in any other fields, there are also highly effective habits to cultivate and it makes all the difference between a good real estate agent and a top-performing REALTOR®.
Becoming a good real estate agent is not easy. More so if you want to become a REALTOR®. There are already many amazing REALTORS® in Naperville, so if you want to become one, you have to brush up on your skills and develop the habits highly successful REALTORS® do.
I have been following these habits myself and over the years and have noticed the difference it made in my performance as a REALTOR®. If you are an aspiring Naperville REALTOR®, these tips will set you apart and give you an edge over your competition.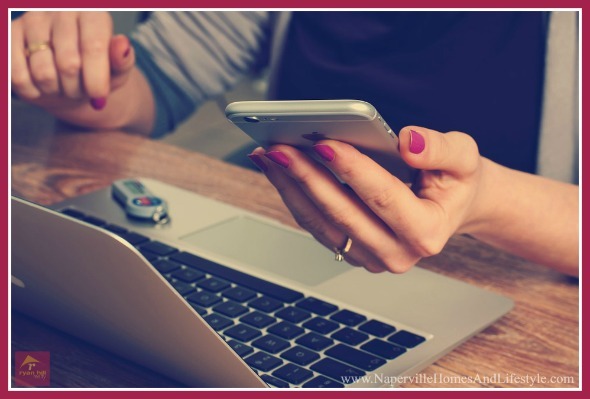 Know the habits
Here are the top 6 habits you should develop to become a successful real estate agent.
Always set goals. Like the famous words of the Cheshire cat in Alice and Wonderful, "It doesn't matter where you go if you don't know where you are going", you need to set your eyes on the goal and work towards it because it will help you have the drive and determination to stay focused.
Exceptional communication skills. This refers to more than being able to answer clients' queries and pacify concerns.
It means being available to talk anytime the client needs assistance. It means answering calls at 10pm and staying on the phone until issues have been resolved. It means answering emails on the same day.
All this means a lot to clients because you are making them feel like they are your only client. It makes them feel important and that you really value them.
Be Tech savvy! - Technology is constantly developing and as professionals, we should be keeping ourselves updated with the latest technology and tools to use in client interaction.
Social media has exploded in the last five years and its use has a great impact on real estate marketing. Successful real estate agents know how to use the latest tools and gadgets to their clients' benefits.
Constantly study the market. While other agents have stopped learning about the Naperville real estate market thinking they already know everything they need to know, the truly successful ones are constantly keeping up with the market changes.
You need to have an intimate knowledge of the market until you've become "the neighborhood expert". Be the REALTOR® who knows the latest Naperville homes for sale, the homes that that have been recently sold and how much they were sold for.
Make networking a top priority. Aside from taking care of clients, another habit you should be constantly working on is creating a great network.
I don't mean spending a lot of time at parties or social events to meet people. I mean getting to know the people around you well, like the barista in the coffee shop you frequent for example, and the owner of your favorite restaurant, so you are the first person they will give a referral to, in case they know someone who's looking for a Naperville home to buy or sell.
Of course, there are some people you need to develop a solid relationship with, like lenders, insurance providers, and contractors. Take care of your network with these people for they will yield good results in the long run.
Treat each client like a multi-million dollar client. When you are just starting, you want to impress each client and do a good job. This should always be the attitude of a real estate agent.
Clients stand by agents when they know the agents are taking care of them and doing their best, and in return you will be given references and referred to everyone they know.
Treat your clients like multi-million dollar clients and they will take care of you in return.
Strive to incorporate these habits into your daily life. As one of Naperville's top REALTORS®, I have seen the benefits of putting these concepts into practice, and I am truly thankful for that.
Want to know more about me and my company? Visit http://NapervilleHomesAndLifestyle.com/about-us/.
Call me, Teresa Ryan, at (630) 718-0424. I truly believe that anyone who wants to be the best in real estate should be motivated with a sincere desire to help others. Do that and you will be a more effective Naperville REALTOR®.