Beautiful homes within your budget
Homebuyers have different priorities when it comes to buying their new homes. For a selected few, the amount does not matter as long as the home has the amenities and features needed. For others, it is important to stay within a specific budget and not go over the budget and have any additional financial burden.
If your priority is to find a great home under the $499,000, and you have a preference for Georgian style homes, you'd be happy in the Rose Hill Farm Subdivision.
Located in the northeast corner of Plainfield-Naperville Rd and 104th St, Rose Hill Farm is a community built between 1991 and 2016. You can find both single-family homes and attached homes in this neighborhood.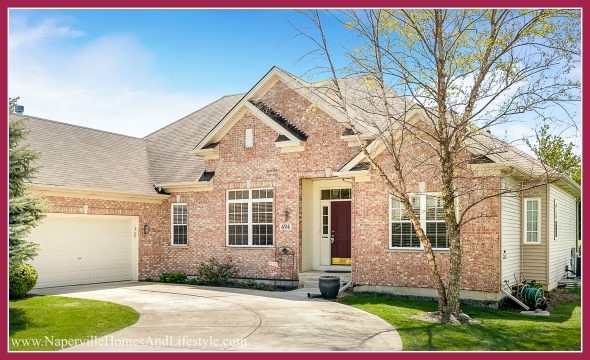 You'll love the trees on the sidewalks of this community, especially during the autumn season, when the leaves turn red, orange or brown. It creates a beautiful foliage, and driving through the roads can be a scenic experience.
In Rose Hill Farm, you will find both single-family homes and attached homes like condos, lofts and townhouses.
Attached homes are great for new homeowners because it is affordable and requires less maintenance. If you are looking for a townhome, the ones available in Rose Hill Farm range from $239,000 to $267,900.
These attached homes usually feature 2-3 bedrooms and the same number of bathrooms, along with a powder room. Interior living space ranges from 1,700 square feet to 2,191 square feet.
Single-family homes commonly feature a traditional or Georgian style. Most homes usually feature 2 to 5 bedrooms and 2-4 baths.
Rose Hill Farm homes for sale offer 2,460 to 3,461 square feet. Prices in this community range from $250,000 to $449,000, with the average price per square foot of $143.
Lot sizes in this community are of good size, ranging an ⅛ acre to a ¼ acre.
In this community, there is a monthly homeowners' association fee which starts at $150.
Rose Hill Farm home amenities
You'll find the attached homes of Rose Hill Farm are well-maintained, updated and ready to move-in. Attached 2 car garages, large windows, wood laminate floors and a fireplace in the living rooms are among the common trends. Most condos have eat-in kitchens with granite countertops, modern appliances and plenty of cabinetry.
The master bedrooms are also well-appointed, and most have walk-in closets, providing sufficient storage for your needs.
Most residential homes boasts of open floor layouts, traditional driveways and 2-3 car attached garage. Some homes feature front porches, and generally, all homes have finished basements that are expansive and can be sectioned off into smaller rooms for a studio, a theater room or game room.
Many homes also offer large eat-in kitchens with granite counters and modern appliances that are included. There are also a few homes with breakfast bars and kitchen islands.
You will like the spacious living rooms, family rooms and generous sized bedrooms of this community. The most common floor types are wood, carpet and tile.
The master bathrooms of most single family homes are impressive! Large, with new light fixtures, wide mirrors, immaculate countertops some with single and others with double vanity sinks and separate walk-in showers and tubs. The master bathrooms offer the ultimate haven of relaxation.
For outdoor retreat, most Rose Hill Farm single family homes offer patios or decks overlooking large, lush backyards.
When you are looking for a cozy neighborhood feel, you'll surely find it here in Rose Hill Farm.
To see available homes in this community, you can visit RyanHillRealty.IdxBroker.com/Idx/Results/Listings.
If you are in the market for a beautiful home in an affordable price range, call me, Teresa Ryan, at (630)718-0424. Allow me and my team to help you find the home of your dreams in your ideal price.