How to Prepare Your Candlewood Lake Home for Sale This Summer
Summer can be a surprisingly challenging time for home sellers of Candlewood Lake and Lake Lillinonah properties. Buyers could be out in full force. If you want to sell your property, you need to take the appropriate actions to set yourself apart.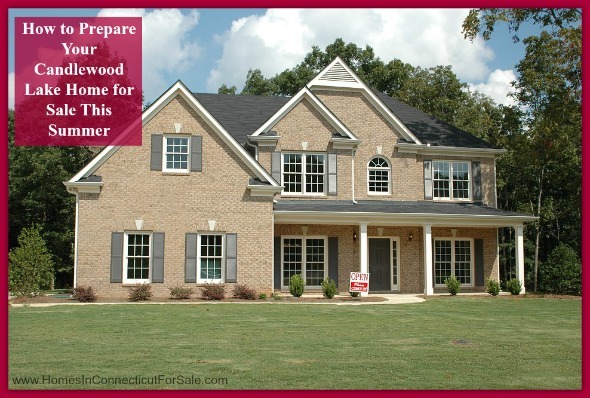 So how can you make your home stand out this summer? Here are a few easy tips to help you find the right buyer for your property quickly.
Freshen up outdoor spaces
During the sweltering months of summer, one of the best selling points is the pool. If you have one, use it to your advantage by ensuring that the water is crystal clear and there is no debris floating on top.  If your home has a deck, patios, or an outdoor kitchen, check that it is well maintained and make any necessary repairs. These fixes can be completed without shelling out too much money and may make a large difference in the perceived value of your home.
Make sure the inside is cool and inviting
While shopping for Candlewood Lake homes, some prospective buyers might spend more time inside your home to avoid the summer heat. Take advantage of this opportunity by making your home extremely comfortable. Keep your air conditioning running because homes can easily become hot and stuffy at this time of the year. Just be careful and set the temperature right; avoid making it too cold. Making it cool enough will convince buyers to stay in your home, look around, and just head back out into the heat later. You may also provide buyers with refreshing drinks. Investing in a cold pitcher of lemonade or bottled water can make your home stand out from the rest of the competition. It can also help buyers form a positive mental picture of spending summer in your home, and perhaps increase the dollar amount of potential offers.
Fix the obvious repairs
If you are keen on getting your home sold this summer, you should start by tackling all the obvious and necessary repairs in your property. You do not want prospective buyers to get turned off by chipping paint, scuffed-up floors, and leaking gutters as they tour your home. Help them focus on your home's positive qualities by making sure these issues are solved. You will also save time and money by eliminating needless negotiations over minor repair issues.
Depersonalize your home
Before opening your doors to buyers looking for Candlewood Lake real estate, remove personal collectibles, family heirlooms, and school pictures. Keep in mind that when selling a home, a blank slate will appeal more to potential buyers because this helps them visualize themselves in your home. You should also take down items that are polarizing. Get rid of any controversial elements such as religious or political objects.
Bring the light inside
Buyers do not appreciate a dark and drab room. They prefer bright and spacious ones. To create this airy and light feel, remove heavy drapes as they tend to make rooms appear smaller. You may also pull window blinds to the top and tape the strings underneath. You may also consider sing tiebacks to hold and open lightweight drapes.
Check out www.CandlewoodLakeHomesforSale.com for more tips on how to sell your home fast.
If you want to work with a real estate professional who can assist you in buying or selling Candlewood Lake, Lake Lillinonah homes, Lake Waramaug and Lake Zoar real estate, call me, Deborah Laemmerhirt, at 203-994-4297. I have the knowledge, expertise, and tools to help you close that deal.