The roof of a house is the crown of the building structure. A good quality roof assures that your house is protected under a shield and it can protect from unfavorable climatic changes. The increasingly intense weather conditions are affecting various parts of the country. It is important that individual must hire good roofing companies for repairing and maintaining roofs.
The roof provides a shield from high winds, hailstorms, heavy snowfall or rain but with the passing time it starts losing its strength and improper maintenance could bring harsh conditions on the people residing under it.
Points to check before you hire a roofing company
It is important to keep the roof free from water logging and moisture builds up. A roofing contractor who is licensed and experienced and working with a reputable company can provide with the appropriate solution. There are numerous companies in the region but before you choose one, keep in mind the following points:
·      The company contractors must be licensed, established, and bonded


·      Ask for reference where they have provided the service especially to a nearby area


·      Check if they have any insurance certification for their workers


·      Check if the company pays for liability and worker's compensation


·      Ask for a written estimate from the contractors so that you get a rough idea about the expense


·      Ask for a written note of all the services hat would be rendered by the contractors


·      Compare the prices of other companies and chose the one that serves the best


·      Ask the contractors for the plan of the project
Those people who follow the above-mentioned points will truly hire the best roofing contractor company.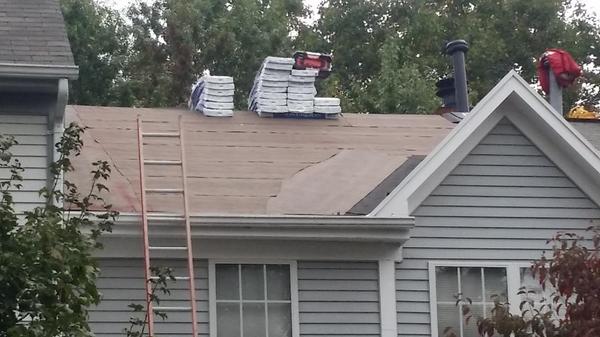 The importance of maintaining the roof
In today's world, most of the individuals lead a very tight scheduled life. They hardly find any free time to take care of their property but paying little attention to maintenance and repair work could save them a lot in the future. A wise decision taken for the safety of your house can never go wrong.
What to expect from the professionals?
Following are some points that describe the benefits of hiring a professional:
·      Life extension - Restoring or repairing work extends the life of your current roof and makes it durable for decades.


·      Save you money - Maintenance of roof will eliminate the chances of developing lichen, moss, and algae. These organic pests can leak havoc on the roof that would eventually lose its strength and durability. Maintaining the core areas would save the cover and thereby save you money.


·      Convenience - The professionals will visit your place as per your convenience, so you don't have to hamper your daily schedule for the completion of work.


·      Safety - Repairing the leaking areas can prevent from the possibility of an accident. A professional would efficiently fix the problem and secures the safety of your family.  
All you need to do is select a good roofing company and get the task done.