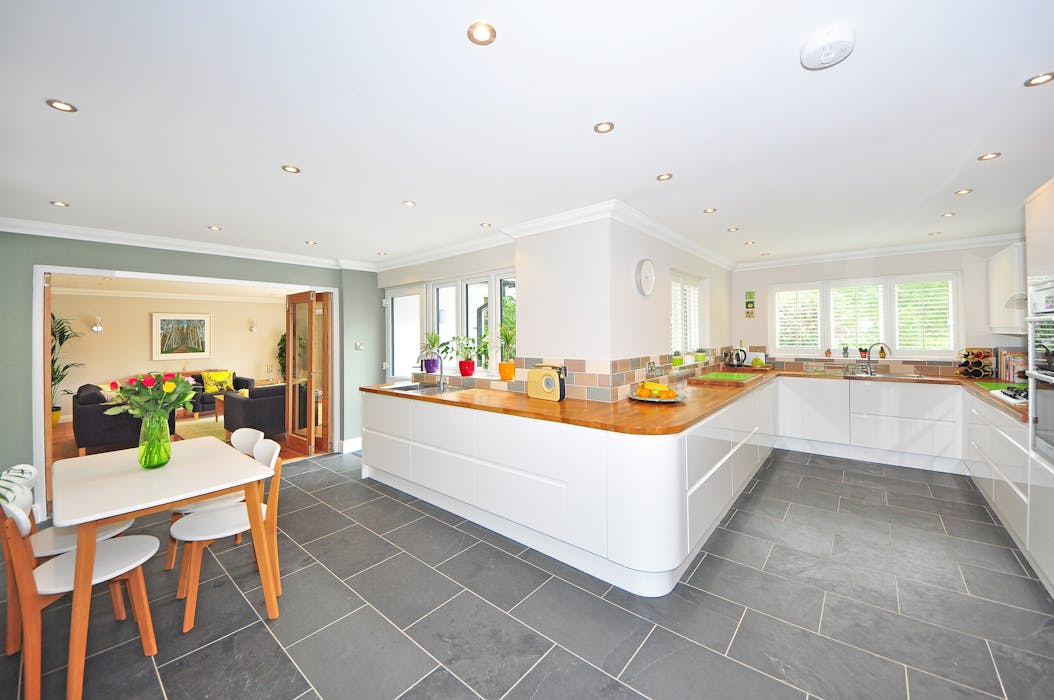 A lot of homeowners would love to make home improvements themselves, but many people don't feel like they know enough about home repairs and improvements to adequately do the work themselves. There are some things that you can do on your own, and there are other things that you really need to hire a professional so that the job is done correctly and it doesn't pose any safety risks in the future. Not every homeowner has a good sense of where their abilities lie and where they lack, so we've put together some general guidelines on which projects you should tackle and which you should leave for the experts.
Repairs
Some repairs are easy and low risk, but others really require someone who has training and experience. Homeowners might love to save a few dollars, but getting the work done right later or going the hospital because of an injury is actually the more expensive route. There are a few key types of repairs that are best left to the professionals: plumbing, electrical, and HVAC installation and repairs. These are all types of work that could be extremely costly or dangerous if someone who doesn't know what they are doing finishes the work.
Basic Maintenance and Improvement
Although there are some projects that you shouldn't try on your own, there are others that you can complete quite easily without any assistance. These projects are maintenance that every homeowner should know how to do. For instance, there are some projects that you can usually do yourself, such as fixing a leaking faucet. Finding a stud in the wall can also be invaluable when you want to hang something that is a little bit heavier.
New Home Gadgets
Another type of home improvement includes the new home gadgets that so many homeowners are adding to their houses. Home automation systems include all of the newest gadgets that came make your life easier and more comfortable. Many of these devices are easily integrated into the home if you have a little bit of tech savvy. There are a lot of types of ways that you can improve your life with these gadgets, and it's a relatively low-risk project. Unless you need to do some wiring, most devices simply pair with your computer and internet connection. And when you're done, you can do everything from set your lights to flicker when it's time to take the quiche out of the oven to turning on the air conditioner 20 minutes before you're supposed to arrive home from work.
Projects The Increase a Home's Value
There are many types of projects that are relatively simple but increase the value of your home as well as add pleasure to your everyday living. For instance, adding a patio with paving stones will make your backyard more fun to hang out in, and it will show a potential homebuyer how they could use the space. This project takes some planning, but it's not something that is difficult or requires expertise. And the only type of injury that you have to worry about is any injuries to your back from the lifting. If you're looking for more ideas on how you can add value to your home, check out this list of the types of projects that get the greatest return on investment. Work from this list to find all of the maintenance and repair projects that you could do.
There are so many projects that you could do around the house, but many people are afraid to do them. Sometimes a little bit of trepidation is valuable and can actually save you immediately or in the long run. If you're concerned about safety or taking on a job that could actually become more expensive when you realize that you're not sure how to do it, do some research and call a professional if you're not sure.