Most of us who have bought a home have at least some awareness of the loan-to-value ratio, or LTV - one of the factors lenders use to determine whether a borrower is qualified for the loan they want. Lenders typically want your mortgage payment to be between 28 and 33 percent of your income and your total debt (including car payment, credit cards, etc.) under 40 percent, according to "Money Under 30."
The thinking is that the higher the LTV, the more likelihood a borrower may default on the loan, which is why, "Assessments with high LTV ratios are generally seen as higher risk and, therefore, if the mortgage is accepted, the loan will generally cost the borrower more to borrow or he or she will need to purchase mortgage insurance," said Investopedia.
The danger in a high LTV ratio for a buyer is the possibility that you'll end up house poor.
"You may not have heard of the term "house poor" but you probably know what it means. The family that owns a 3-bedroom house, but can't afford to pay their credit card bill," said lifehacker.
Investopedia described it as, "A situation that describes a person who spends a large proportion of his or her total income on home ownership, including mortgage payments, property taxes, maintenance and utilities. House poor individuals are short of cash for discretionary items and tend to have trouble meeting other financial obligations."

Leave Debt Behind
Fixing up the house, and other ways to become house poor
Buying a home you can't comfortably afford is only the beginning. Even if the desire to own a home triggers an intense period of saving and a whole new outlook on being thrifty and delaying gratification, can you maintain it once you've gotten your keys? The urge to nest, rip the home apart, fix it up, and make it reflect your taste and style can sometimes be more tempting than buying a house in the first place.
What will you do about the fact that the kitchen countertops are from 1972 and so is the mold growing on the grout in the secondary bathroom's shower? How about the new living room set that would look so great in front of the fireplace you're going to redo? Or a pool in the backyard or at least a new patio set so you can entertain friends. Oh, and you'll need to add a great big grill for that and maybe a pergola, too.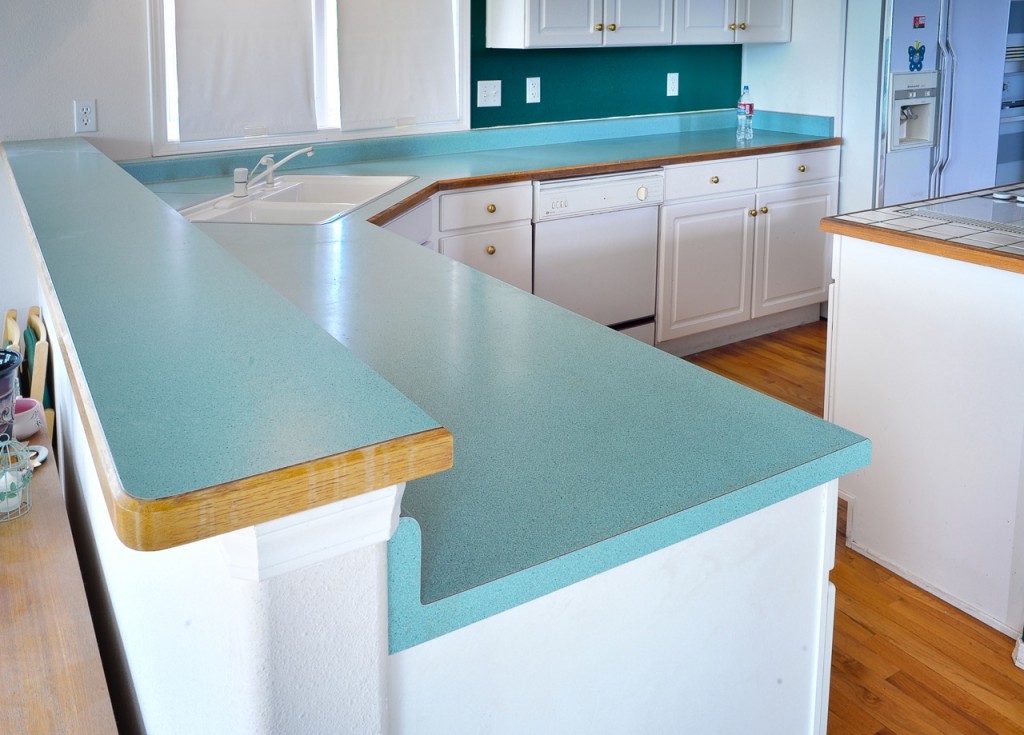 Miracle Method
And, you'll probably be too busy painting and ripping out floors and gardening and hanging window treatments to cook dinner, so add in a bunch of restaurant meals.
Before long, you may just find yourself maxed out on credit and struggling to make all your payments on time. Or, huddled around the table eating Cup-o-Noodles with no cable or Internet and trying to come up with more cost-cutting measures. That can be a dangerous place, not only for your credit and, ultimately for your living arrangements, but also for your psyche.
"Living house poor not only hurts your finances, it takes a toll on you mentally and physically," said Money under 30. "Knowing that your income and your home expenses rule your life can be a great source of anxiety. Being house poor removes the liberating feeling of being in control of your finances. Ironically, we Americans view home ownership as the ultimate symbol of financial security and success, but if you're living house poor, your finances are anything but secure."
And that may not be the worst of it. Being house poor can get really risky if there's a job loss or other change of circumstances in your family. When you're living paycheck to paycheck, missing just one could be enough to crumble your world.
Preparing well for the purchase
Still ready to take the plunge despite the potential pitfalls? Remember the three Ps: price, practicality, patience.
Price: You don't have to buy at the max of what the lender gives you. Breaking down the monthly payments and looking at a detailed accounting of what the home will cost you may be a better determining factor of what you can afford than the sales price of the house.
Practicality: If your budget is stretched to the limit, what will that mean for your future in terms of being able to save for college and other important items? What will it mean for the immediate future? Are the sacrifices you need to make in terms of limiting entertainment, vacations, gifts, etc. worth it?
Patience: When you're not finding the right house in your price range, it can be tempting to raise it. Remembering how you want to live in that house can help you refocus.