For those who are looking to relocate, the idea of starting over in a new city can be exciting. But deciding exactly where to do it isn't always easy. If there isn't a job or another factor dictating the "where," how do you know where to go?
For most people today, a few (hundred) Google searches are part of the process. "Best of" lists can help narrow the field. Search "Best place to live" and you'll have plenty of reading material. And even more if you get more specific with searches geared toward the "Best place to buy a home," or the "Best place to find a job," or the "Best place to retire," or the "Best place for millennials."
But, while these lists are certainly helpful, they're perhaps best thought of as a starting point, not a mandate. Because, while it's nice that someone else has done some research into the best place to raise kids who are emotionally mature and kind to others (not a real thing, but should be), looking beneath the surface reveals important details that might disqualify a particular city, even though it's been rated the Most Pet-friendly City or the one where your paycheck will stretch the farthest.
Case in point: Forbes' brand-new list, America's Best Cities for Raising a Family. Here's the full top 10, with Forbes' mini analysis that breaks out strengths and weaknesses of each of the cities.
Provo, UT (Strengths: low crime, young population, quality of schools, light traffic, homeownership)
Ogden, UT (Strengths: homeownership, low crime, young population, light traffic; Weaknesses: quality of schools)
Oxnard, CA (Strengths: low crime, median income, light traffic; Weaknesses: housing affordability)
Richmond, VA (Weaknesses: quality of schools)
Allentown, PA (Strengths: low crime, homeownership; Weaknesses: quality of schools
Honolulu, HI (Strengths: median income, quality of schools; Weaknesses: homeownership, cost of living)
Harrisburg, PA (Strengths: homeownership, light traffic; Weaknesses: median income)
Bridgeport, CT (Strengths: median income, homeownership; Weaknesses: quality of schools)
San Jose (Strengths: median income, quality of schools; Weaknesses: cost of living, traffic, homeownership
Hartford, CT (Strengths: homeownership, median income)

livability.com
It's the strengths and weaknesses part that could be concerning for people in need of counsel about where to move their family.
Let's take No. 1, Provo. You don't have to be a practicing Mormon to live here, but you'll be in good company in Provo if you do. It's nearly 90 percent Mormon, according to Sperling's Best Places. It's a college town (BYU), but also a notoriously conservative one that is said to revolve around religion. For many people seeking a more faith-based environment, that's a blessing (literally). For others, maybe not so much.

http://visitoxnard.com
No. 3 on the list is Oxnard, CA, a bedroom community north of Los Angeles with homes on and near the water that's known for its strawberry fields, for being the site of the Dallas Cowboys training camp, and for beaches where you can actually spread out a blanket without running into three more. Forbes counts "light traffic" as one of the city's strengths, and while that may be true in town, the commute to anywhere outside of Ventura County is going to be brutal. Expect to spend HOURS on the 101.
No. 4 Richmond, VA has the the nation's fourth-hottest housing market in 2016 (behind Denver, Seattle and Dallas-Fort Worth). The city of Richmond credits its "strong and diverse economy" as "the driving force behind Richmond's high income growth, with government, finance, education and manufacturing."
What it doesn't have: good schools. The plight of the city's educational system has been widely discussed, as Richmond's public schools have been plagued by funding issues, teacher attrition, and low test scores, with several schools recommended for shuttering this year because of budget cuts. What that means for homebuyers is that, even if homes are affordable in the city, you probably have to factor in the cost of private school for your kiddos.
No. 6 is Honolulu. In addition to making this list, Honolulu has also been named: America's most overpriced cities, one of the Most Expensive Cities in the U.S., and America's Most Expensive City for Coffee Lovers, so if that's important to you, BEWARE!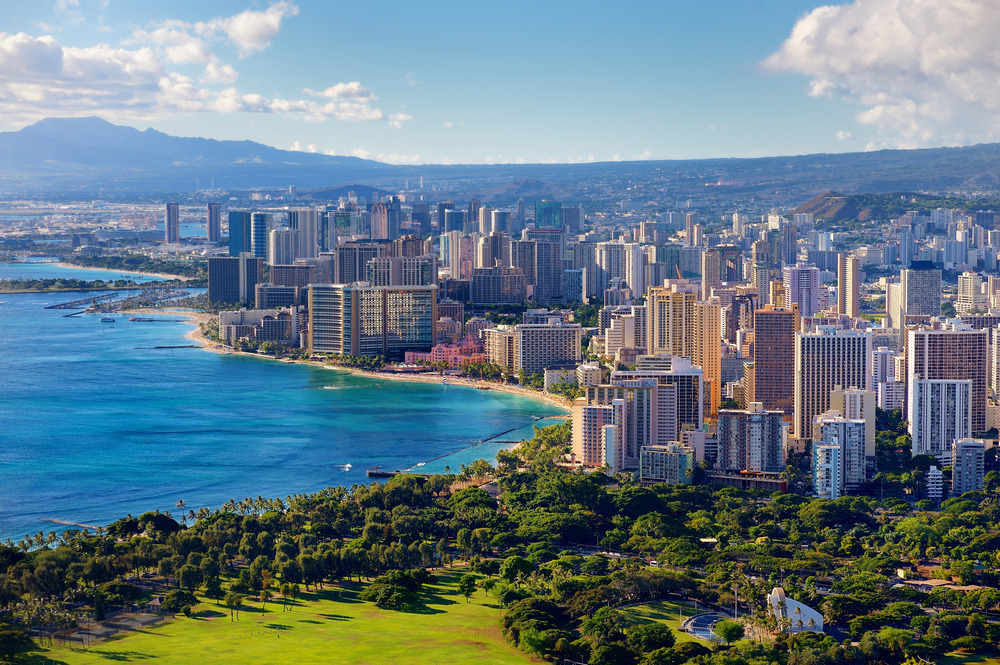 fortunebuilders.com
Many of us have heard - at least anecdotally if we haven't experienced it firsthand - that Hawaii is expensive. But just how expensive is Honolulu? According to 24/7 Wall St., "The average American household spends $53,495 each year on food, clothing, shelter, entertainment, and other expenses. In Honolulu, Hawaii, prices of goods and services are 23.5% greater than the national average, with prices in the San Jose, California and New York City, New York areas following nearly as high." Better be making some cash if this Hawaiian city is on your mind.
No. 9 is San Jose, CA. If you're a techie, it makes sense you'd want to be in this Silicon Valley city. But the cost of housing, which Forbes wisely listed as a weakness of the city, makes it unattainable for many people.
"This week's new joint analysis by the Point2homes.com and PropertyShark websites points to San Francisco as the costliest housing market in the U.S. and Canada, with a median home price of $1,085,000," said the San Jose Mercury News. "Manhattan captured the No. 2 position ($1,059,000), while San Jose ($700,000) took the third spot."
The upshot is this: When looking to relocate, no list or research culled by someone else can make the decision for you. It can introduce you to places you may not have thought of or put cities you may have mulled over but not seriously considered higher up on your radar. But the key to finding the perfect place is to take the lists with a grain of salt. Just because a particular city has enough of the right stuff to be considered a "best place" to live doesn't make it the best place for you.