Pool season is on it's way. No, really, it is. And if you're one of those who thinks a house is not a home without a pool in it (we can so relate!), we're here to help.
Whether you are looking to create the world's largest pool, turn your tiny corner of grass into a place to swim, encase it in transparent walls, or give it a unique cliff top view, you're bound to find some inspiration here.
Get ready to get pool envy!
1. When you want to hang it right off a cliff
Austin's Mount Bonnell Terrace neighborhood offers some of the best views in the city, a cliff top location 785 feet up, and one incredible cantilevered pool hanging out over a cliff overlooking Lake Austin.
For sale in the $2 million-plus range in 2013, this home with the incredible pool "looks like a prism suspended in the air," said REALTOR.com.
This one-of-a-kind cantilevered pool with clear sides at one end projects from the hillside into the air. "It feels like you're swimming into space over the lake".
2. When you really want to maximize that view
So much so that you don't even want to block it by building a normal pool wall. Why not just go with transparent walls so you can see right through the pool!
That's just one of the many features of the incredible infinity pool in Cape Town, South Africa. And let's not forget about the inset outdoor Jacuzzi, "spectacular mountain and ocean views and stone walkway," said Design Boom.
SAOTA
3. For when you're not a big fan of having a roof
Take it off, and replace it with a rooftop pool with a different kind of view! Shaw House in Vancouver was built with a lap pool on the roof that "acts as the ceiling, filtering the sun light into the central area of the house" said Gizmodo. They also said they "want to live here." We can certainly see why.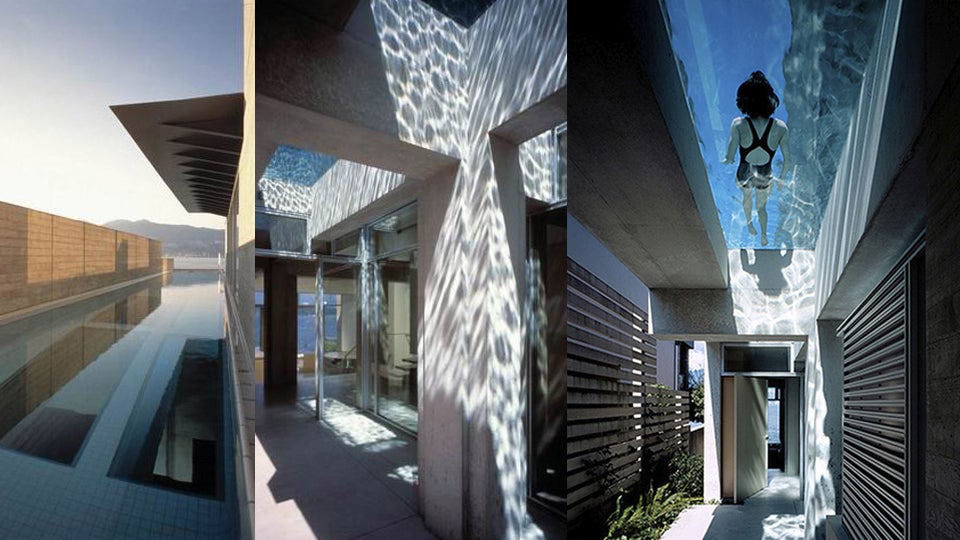 Photo by Patkau Architects
4. When you want a pool so badly you'd even give up some square footage.
That's what the owners of this historic Manhattan townhouse did, incorporating an 18-foot-long pool into their home and letting it "take over the entire living room," said Gizmodo. You can see videos here.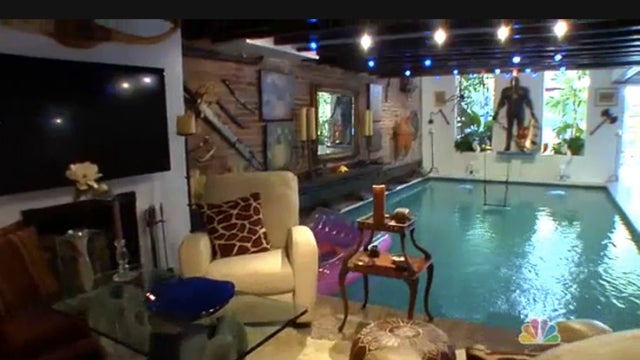 Gizmodo
5. When size matters
The world's largest residential swimming pool: it's in Texas, naturally. And it's a doozy.
Built in the yard of a 9,000-square-foot estate in El Campo, Texas, the tropical pool measures 40,000-square feet. Need to fill it up? It'll take 750,000 gallons of water.
The pool also features six waterfalls, a 21-foot slide, a 500-foot lazy river, a sunken bar, an outdoor kitchen, and a kids' area. If you're looking to make a similar impact - we mean REALLY make an impact - check out the video here.
Luxury Launches
6. When there's not an inch to spare
If you have the opposite situation, with little yard space but a big appetite for a backyard pool, you can still make it happen - with a little creativity.
Check out Elraziq or Houzz for some small pools that can tuck into non-Texas size yards.
Elraziq