Interior design is looking up. Up to the ceiling that is, with creative, clever, and colorful ceiling treatments that add another decorative element to a space.
"When decorating the home, many people ignore the ceiling," said Livinator. "Think of the ceiling as an extension of the walls and give it a special treatment. By using architectural elements, moldings, paint, fabric, wallpaper and tiles, a ceiling becomes an integral feature of a room."
You've seen a herringbone pattern on the floor. But have you ever seen it overhead? It's a great way to create interest, especially when you're limited in what you can do on the outside.
"Restrained by local building code, architect Michael O'Sullivan forwent a flashy facade on this new Auckland, New Zealand, home, saving the fireworks for the interior," said Dwell.

Dwell
These high ceilings are accented by wood and steel trusses that perform a real function: holding the roof up. "They also act as a scaffolding for lighting and put the room on a human scale," said Houzz.
Love the look of those cement tiles that are so in style for floors today? Creating the same look on the ceiling is an easy way to bring drama to a space.

Serenity in Design
You can keep the walls neutral while still injecting bold color into the room by splashing it up on the ceiling. The pink overhead makes the ceiling a focal point instead of an afterthought.

Homedit
Wrapping a room in the same color on walls and ceiling (and island, in the case of this home) makes it feel fresh.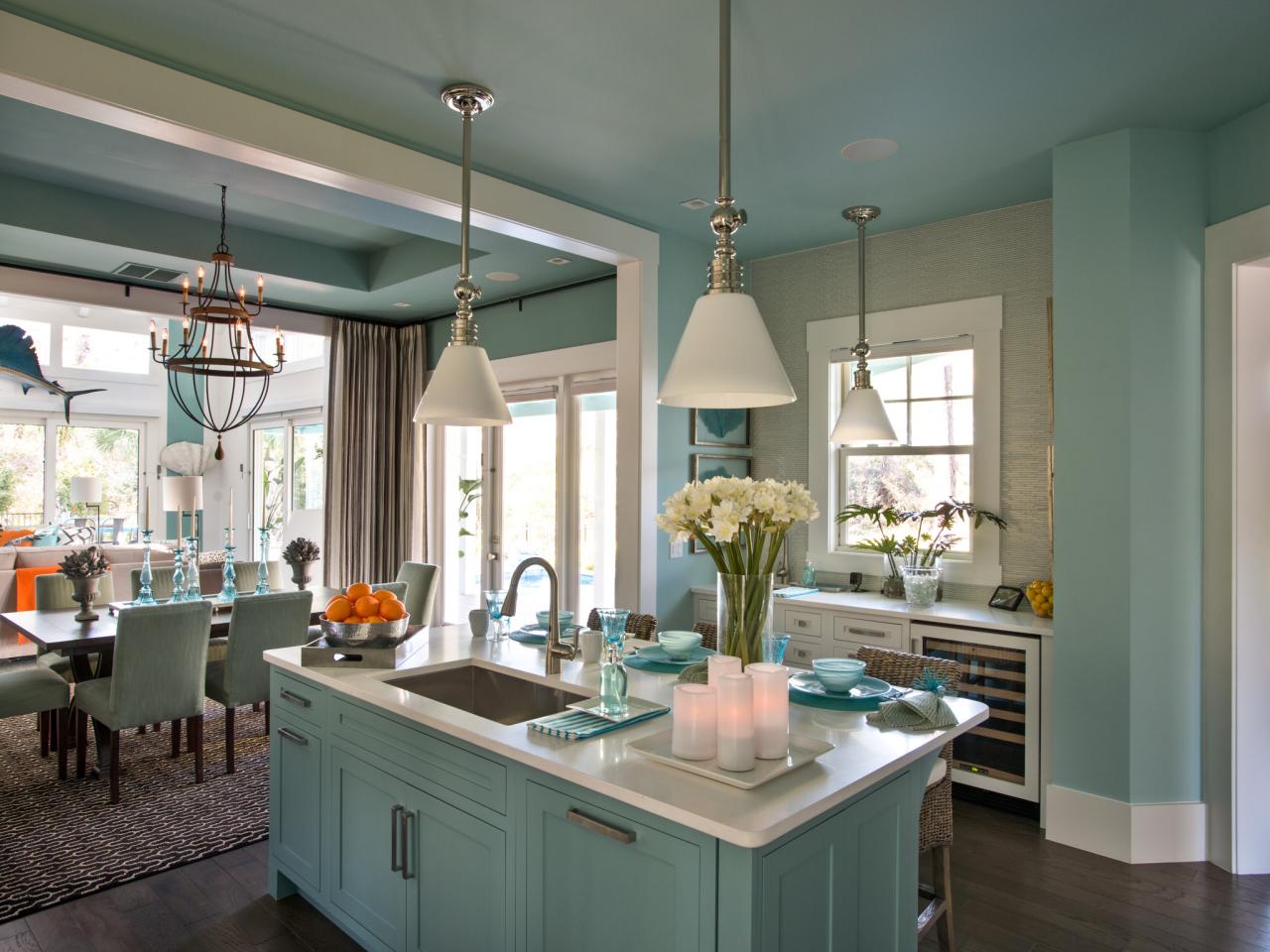 HGTV
For something a little different, play with the sheen. "There are several directions you can go with a high gloss ceiling in a successful home design and a couple of things to keep in mind," said FOREST GLOVER DESIGN. "The higher the sheen the more mirror-like the refection will be. The ceiling will be much more impactful if the other painted surfaces are kept matte."

FOREST GLOVER DESIGN
Define your space with a unique architectural element used in an unexpected way. In this room, reclaimed brick on the ceiling creates a showstopper.

Tremayne
Coffered ceilings can bring elegance and richness. In aqua with hand-painted, gold-accented panels, they also bring distinction and glam.

Pinterest
Have a little more organic material in mind? Do what the Royal Palace in Brussels, Belgium did and use bugs. The incredible green ceiling in the Mirror Room was made from 1.6 million beetles, said Bubble Pinch.