Few things are as luxurious as a big soaking tub in the bathroom, which is why freestanding tubs have become one of the top bathroom trends over the past few years. But the cost of some of today's freestanding tubs can be so high it takes away the ability to relax - which kind of defeats the purpose of having the tub in the first place. In fact, some of them are so pricey they'll cost more than your car! This Le Cob Glass Bathtub is $34,000!
Knowing where to look, and watching for sales, can help you find the perfect tub for your space, and your budget.
Sometimes, that might mean ordering from places that you may not have thought of. Wayfair has a ton of soaker tubs that are under $1,000, like this modern, elegant, Serenity Acrylic Freestanding Bathtub by Ove Decors. Normally priced at $1,099.99, it's on sale for $957.99. Best yet - the shipping on tubs from Wayfair is free.

Wayfair
Ove Decors also makes this Houston Freestanding Tub, which offers clean, straight lines for those who'd prefer something more angular, for $791.99.
When many people think of soaking tubs, they think claw-foot. And there has definitely been renewed interest in antique claw-foot tubs over the past few years.
"A claw-foot tub is a special place in which to soak, play and dream," said Houzz. "More than just a tub, it may recall a romantic getaway or childhood bath time with Mr. Bubble. The problem that is many of them are nearly a hundred years old and look it" - which is where restoration comes in. You may be able to find a vintage claw-foot tub on eBay, Craigslist, or at local antique and salvage stores for "a few hundred dollars, depending on the size, style and condition," said Houzz. You can then have it refinished, do it yourself, or paint it for a unique look.

Signature Hardware

pinterest
If you want the look of a vintage tub without the hassle of having it refinished, you can buy an acrylic reproduction like this Picadilly Soaking Bathtub by Jade.

wayfair.com
Or, do a more updated take on the claw-foot tub with a modern shape in acrylic and a variety of options for the feet, at just $830 from Aqua Eden.

homedepot.com
This Vanity Art Freestanding Acrylic Soaking Bathtub "features a sleek, modern design that updates the look of your bathroom," said Overstock. It's priced at $964.49. Order from this online retailer and you'll also get free shipping.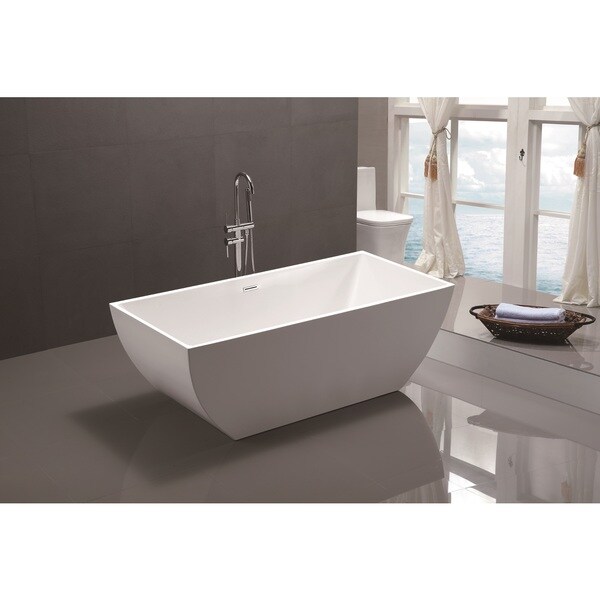 overstock.com
If you're looking for a super modern tub that doubles as art, you can't go wrong with this AKDY Soaking Tub from AllModern. Even better, it's on sale for $795.99, down from $3,999!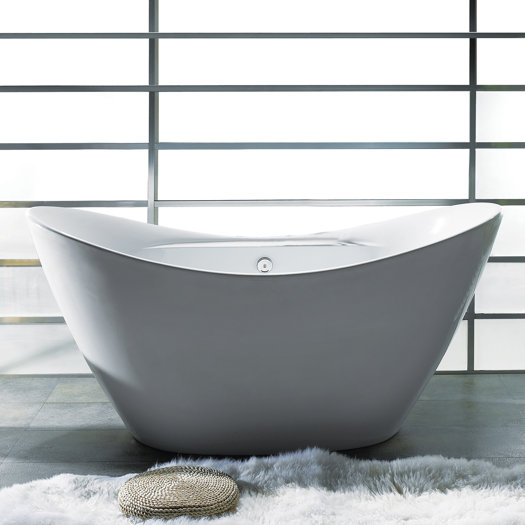 allmodern.com
The Gracie Freestanding Bathtub w/Base provides an elegant presentation with the pedestal, and is extra deep for those long soaks.