We are at the half way through 2017 and what I reported back in January has happened, big time! The Summerville Real Estate Market has been electric and has moved at a staggering pace. Homes for sale in Summerville, SC are selling faster than we can list them.
Here are the highlights: In the Greater Charleston, SC Real Estate Market:
Houses for Sale- 4690, Down from 12,000-3 Yrs. Ago
Median Price up 7.7%
Days on the Market-73
Because of low inventory, it is a strong sellers market in Summerville, SC.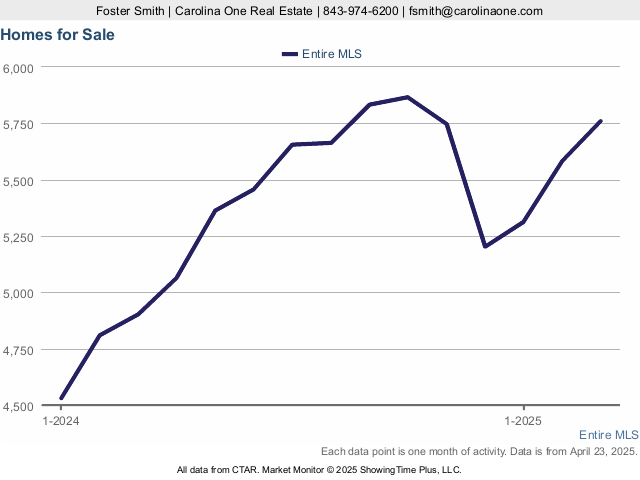 The number of homes for sale in Summerville is lower than the number of buyers right now and the job market and economy is strong in Charleston. These all combine to make homes worth more and support strong prices.
If you are a home seller and would like to discuss your Summerville Home and what it is worth in our market today, please e-mail me for more information or fill out this form. Please feel free to contact me if you are interested in buying a home in Summerville. I will be happy to help you learn about the Summerville area and what homes are available, or will soon be coming available. While you are researching, make sure to listen to Four Vital Questions to Ask When You Buy a Home. Some other articles that buyers find helpful are Five Bad Habits to Kick if You Want to Buy a Summerville Home in 2017, and How Much House Can I afford?
*Originally Posted at www.SummervilleRealEstate.Wordpress.com.