Last month we saw 403 homes for sale in Summerville sell after an average of only 36 days on the market! The number of days it takes for a home to sell in Summerville has gone down by 10% from this time last year in 2017. The average sales price for a home in Summerville continues to climb upwards and averaged $258,435 last month, which is up nine percent compared to this time last year. According to our Summerville real estate market reports, we've dropped under 2.5 months supply of homes for sale in Summerville .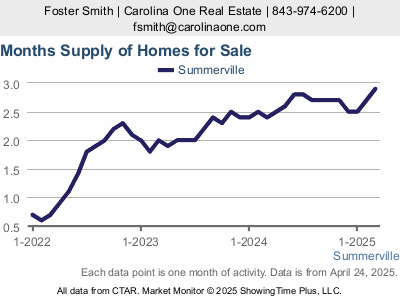 This lack of homes for sale in Summerville, SC continues to drive our seller's market and Summerville prices up continue to move up. The average price per square foot in Summerville has risen to $125/square foot.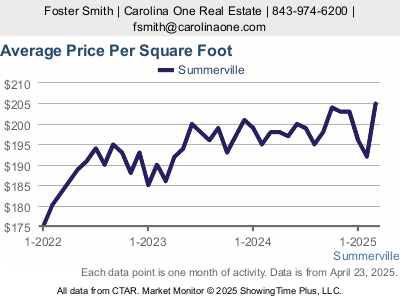 I can help you if you are interested in seeing real estate for sale in Summerville, SC , buying a home in the Summerville area, new home in Summerville , a historic home in Summerville or selling your Summerville home. If you are a home seller and would like to discuss your Summerville Home and what it is worth in our market today, please e-mail me for more information or fill out this form.
**Originally Posted at www.SummervilleRealEstate.wordpress.com**